Give the gift of a dream vacation to your loved ones! The December Super Savings provide incredible deals for 2020 at Bahia Principe Hotels & Resorts. End of the year amazing rates are also available, in case you feel like spending this holiday season at the shores of the beach with a Piña Colada in hand.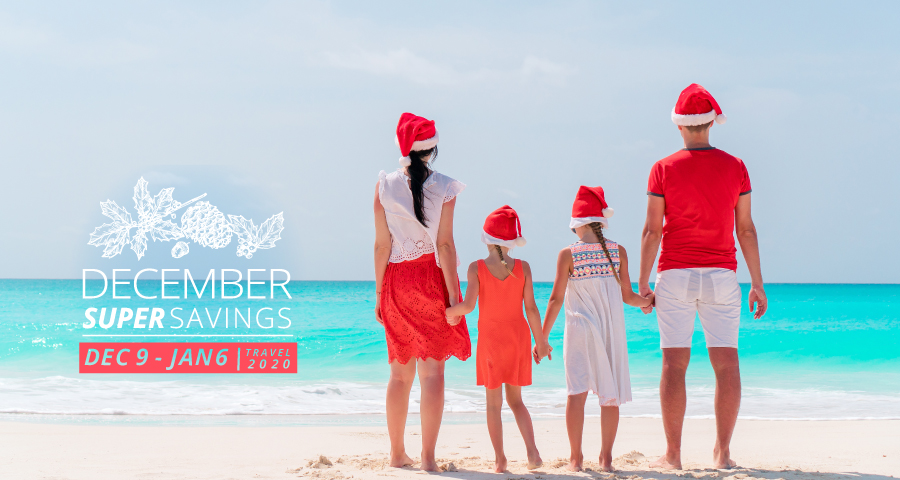 Access the December Super Savings on our website or phone in to get your trip together. This sale will be available online until midnight on January 6, 2020, Central Europe Time (CET).
You can also reach the Reservations Call Center during its operating hours. From Monday – Friday from 8:30 to 17:30 and Saturdays from 9:00 to 17:00.
---
USA & Canada: 1-800-899-0465
Spain: 900-838-853
Portugal: 800-180-068
Argentina: 0800-345-0516
Monday through Friday from 8:30 – 17:30
Saturdays from 9:00 – 17:00
(Atlantic Standard Time)
If calling from other countries please dial +1-786-228-5356
---
Certain terms & conditions apply to this. Sale. Discounts apply for new reservations only. Reservations insurance is mandatory and non-refundable.