–If you needed a reason to smile, we will give you plenty –along with a few excuses to pack your bags and return to the Caribbean. The Happiness Sale 2019 begins on January 8 through January 21, and brings incredible discounts for you to plan your vacations for this year.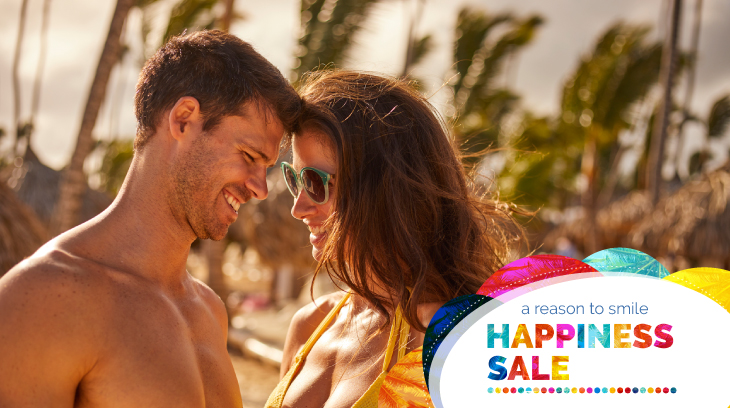 The Happiness Sale 2019 discounts are subject to availability.
Go ahead and reach the Member Services Call Center. With just a call away you have the chance to book your next stay at Bahia Principe Hotels & Resorts at a fantastic rate.
---
USA & Canada: 1-800-899-0465
Spain: 900-838-853
Portugal: 800-180-068
Argentina: 0800-345-0516
Monday through Friday from 8:30 – 17:30
Saturdays from 9:00 – 17:00
           (Atlantic Standard Time)
If calling from other countries please dial +1-786-228-5356
---
In order to access the Privilege Club special promotions, such as the Happiness Sale 2019 (January 8 –  January 21), it is necessary to cover the Reservations Insurance. Additional terms and conditions may apply. This promotion is valid for new reservations only. Reservations are subject to availability. Login to make a reservation request.