Happiness Sale is back with destinations full of happiness at a happy price. Check out these attractive discounts at Bahia Principe Hotels & Resorts in the Caribbean for travel in 2023 and 2024.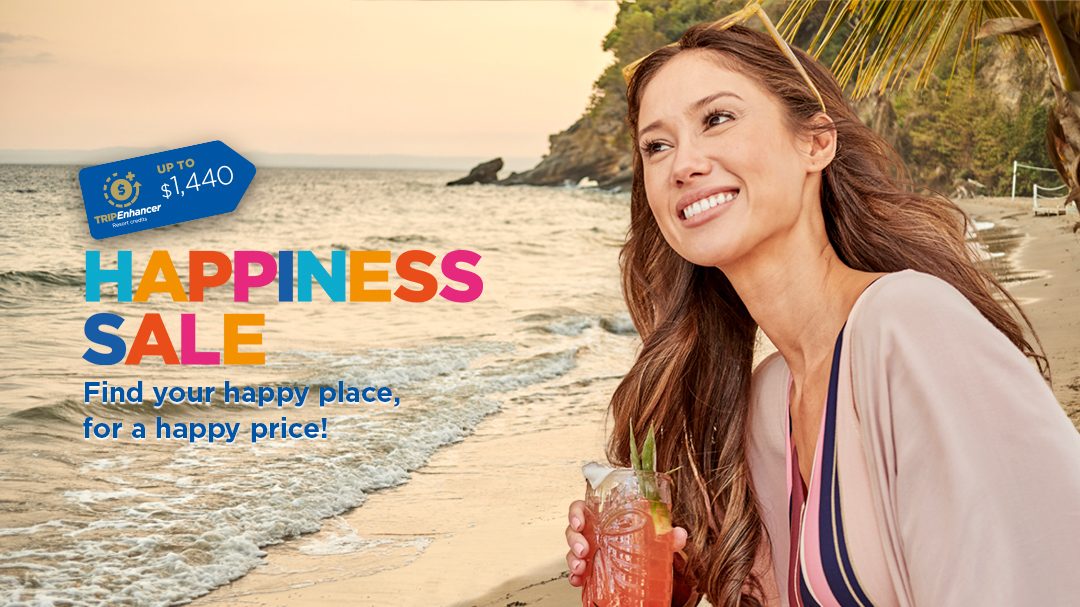 All reservations made during this Happiness Sale will be applicable for the Trip Enhancer, resort credits that can be used on countless activities and services that will undoubtedly enrich any vacation. When you book a stay for over 4 nights, you receive up to 1,090 USD in Trip Enhancer Resort Credits. For 7 nights or more, you get up to 1,440 USD. Don't miss these incredible credits you'll get with the purchase of a minimum amount in specific services. Visit Bahia Principe Hotels & Resorts official website for more information on this benefit.
Login to access these savings or call us to start planning your vacation.
For additional assistance organizing your next vacation contact the Service Center during its service hours: Monday – Friday from 8:30 to 17:30 and Saturdays from 9:00 to 17:00. (Atlantic Standard Time)
If calling from other countries please dial +1-786-228-5356
The promotion is valid for bookings made from September 8 through September 20, 2023
Discounts apply for new reservations only.
Reservations insurance is mandatory to access these savings and it is non-refundable. Reservations are subject to availability.
Visit the Products & Services section for more articles about your favorite destinations.