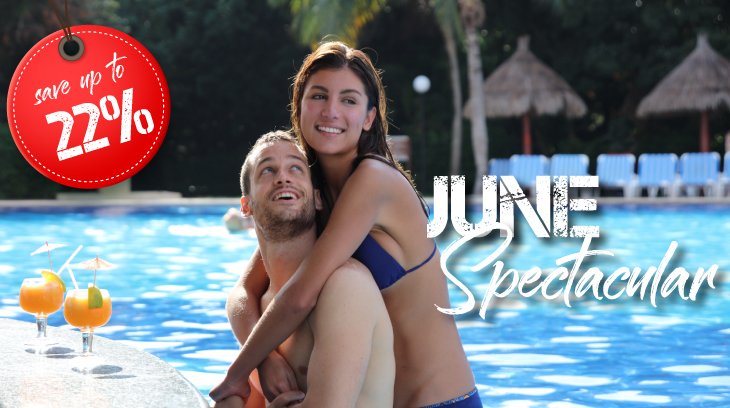 Summer Vacations are two words every traveler uses at least once in a lifetime, or perhaps several times a year. Whether they're coming up or have already concluded they are always on our mind. As a result this season of the year is even featured in songs of popular musicians. To name a few there is "Summertime" by Louis Armstrong & Ella Fitzgerald, "California Girls" by Beach Boys or "Boys of Summer" by Don Henley. Who could ever forget "Summer Nights" by John Travolta & Olivia Newton-John!
This month marks the start of summer. Therefore your Summer Vacations could be happening right now! June Spectacular brings savings that will prolong your sunny days all the way into late fall. Go ahead and click here to review ongoing discounts and plan your next stay at Bahia Principe. 
Start putting together your playlist because your summer vacations are just a call away!
USA & Canada: 1-800-899-0465
Spain: 900-838-853
Portugal: 800-180-068
Argentina: 0800-345-0516
All other countries, please dial 1-786-228-5356
Hours of operation are as follows:
Monday through Friday from 8:30 – 17:30
Saturdays from 9:00 – 17:00
Atlantic Standard Time
Certain terms & conditions apply.
Do not forget to read our Privilege Tips for savvy travel recommendations.
Visit our official website to learn more about the Bahia Principe destinations.