Last edited on January 11, 2021
Book a stay at Bahia Principe Hotels & Resorts to take advantage of the Trip Enhancer, resort credits that can be used on countless activities and services that will undoubtedly enrich any vacation.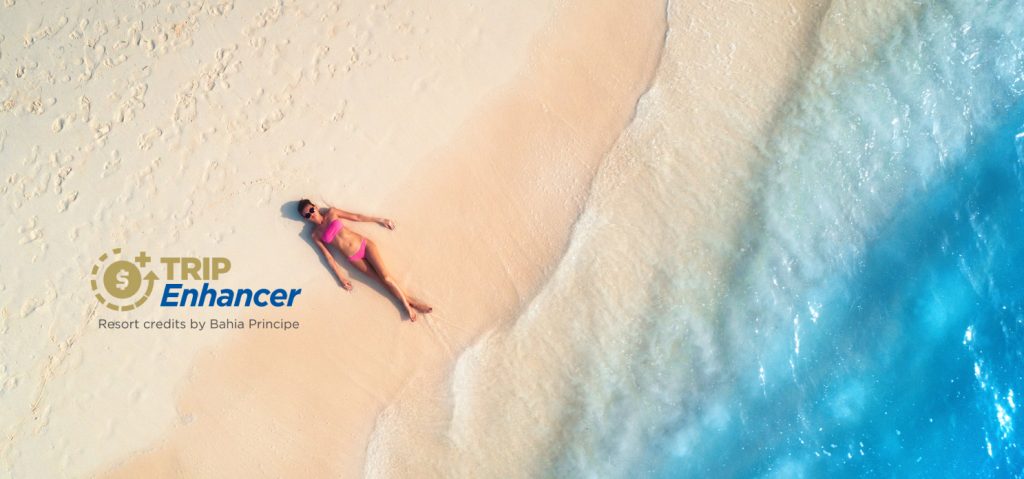 When you book a stay for over 4 nights, you receive up to 1,200 USD* in Trip Enhancer Resort Credits. For 7 nights or more, you get up to 1,630 USD*. These apply by making a minimum purchase in services, inside and outside the hotel premises.
Take a look at the range of services and the minimum purchase that apply at each destination.
Punta Cana
Samana
Riviera Maya
Golfo del Sur
La Romana
Runaway Bay
Costa Adeje
Puerto de la Cruz
Do not miss these incredible credits brought by Trip Enhancer and enrich your vacation like never before. The Trip Enhancer feature will be available with specific promotions.
(*)The amount of Resort Credits and the type of activities you can select vary according to each Bahia Principe Hotel.
Other conditions apply.