If you can't go to Jamaica then we're bringing Jamaica closer to you. We're sure the chefs of the popular food shacks hold on to their own secret to create to create their signature dishes. Today we share the ingredients to obtain the most authentic flavor for your very own homemade Jamaican Jerk Sauce.
Hopefully it take you back to your days in the land of Bob Marley. Perfect to marinate poultry, seafood, meat or pork.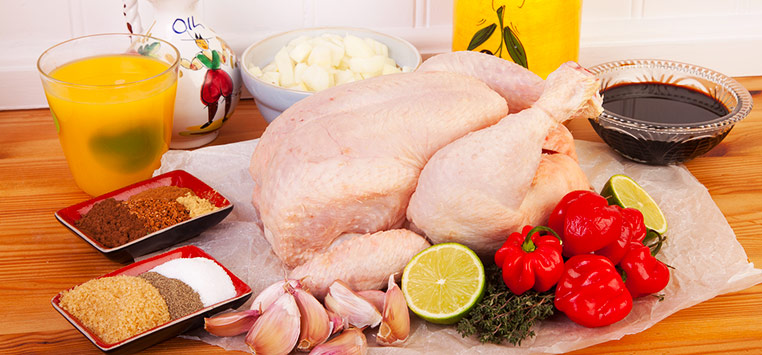 Ingredients:
1/2 cup allspice berries,
5 scotch bonnet peppers (hot peppers or cherry peppers)
1 Tbsp Fresh Thyme
6 Garlic gloves
1/2 cup Brown sugar
1 to 2 bunch of Scallions
1 Tbsp Cinamon
1 Tbsp Nutmeg
1 Inch Ginger, chopped
Salt and pepper to taste
Alternative to moisten: 1/4 cup canola, olive or peanut oil
Alternative to cool down the spice: fresh lime juice.
1 Tbps Soy sauce (optional)
Just trust your food processor to blend to all the ingredients together un til a smooth paste is formed. The sauce can be refrigerated and consumed later.
Did you know? the term jerk is resembles the Spanish word for dried meat, charqui, derived from the Quechuan word Ch'arki. The term eventually may have become jerky in English.
For more recipes visit the Monthly Flavor section.
For more information of the Privilege Club visit our official website.