–Meet Wendy Morel, our new Brand Ambassador.
I'm from the Dominican Republic, specifically from the province of Santo Domingo Este, known as the host of the 2003 Pan-American Games.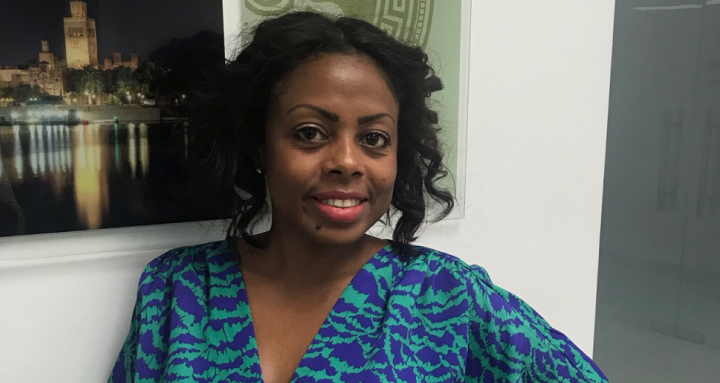 If you visit my province I recommend you to explore Los Tres Ojos National Park. In a nutshell it is a cave that has a freshwater lake, naturally divided into three sections. In Mexico they would call it "Cenote". Due to its peculiarity, different cinematographic filming has been done here, since it constitutes a natural scenery, which features a spectacular beauty.
If I have to summarize my experience as part of the Privilege Club Member Services Team, I would use the word " Passion ". It is the basis for each of us at the Reservations Call Center. It is the engine that guides us to offer our members the very best attention and quality service during each call. And, what shapes us to be better professionals every day.
A normal day in our department translates into multiple calls from the different the countries our members call from. Listening the dance of fingers on keyboards, while answering emails and the voices of my colleagues while they speak in different languages.
It is a unique atmosphere in the Club, one where we can interact with different cultures and learn more about each member, their experiences and their future vacations with the Privilege Club.
In order to get the most out of the membership, I must highlight the members' area on the Privilege Club website. Once logged, members have access to the seasons' calendar, the all-inclusive rates, the member guide, and the rules and regulations to their membership. Additionally, this information is updated every year.
In the same way, through the Club website, members can submit availability requests for reservations at Bahia Principe, or request RCI deposits. They also enjoy access to the Privilege Collection, which allows them to purchase flights online, among other additional services.
And speaking of traveling …
For my next vacation I am planning to visit New York and there celebrate my daughter's birthday, in the company of relatives who live in the Big Apple. This will give us the opportunity to meet and make the occasion even more special.
The city of New York has a large number of attractions, monuments and museums. And we can't forget about the theater, the shops and the exciting nightlife. This provides several scenarios where everyone can enjoy themselves. I look forward to living the New York culture!
Click here to learn more about your membership.