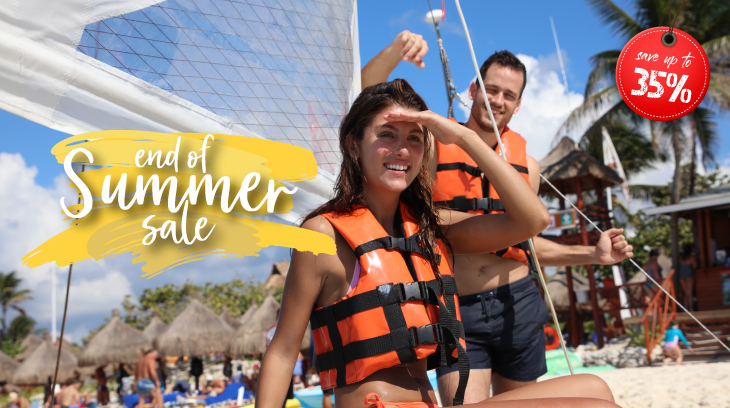 It's always sunny in the Caribbean and the Canary Islands, and we want your summer to last forever with special offers at Bahia Principe Hotels & Resorts.
Make the most of what remains of the season to plan one last getaway before it ends. Perhaps book another trip to Punta Cana, or spend a few days in Runaway Bay. A weekend eating tacos at the Riviera Maya sounds thrilling. Or, if you fancy a different kind of warmth, visit Tenerife.
The " End of Summer Sale " is the way to go to book another vacation this 2018. Click here to review the discounts available.
Get a head start for 2019 as special discounts have become available for specific dates.
Call today and book:
USA & Canada: 1-800-899-0465
Spain: 900-838-853
Portugal: 800-180-068
Argentina: 0800-345-0516
All other countries, please dial 1-786-228-5356
Hours of operation are as follows:
Monday through Friday from 8:30 – 17:30
Saturdays from 9:00 – 17:00
Atlantic Standard Time
Certain terms & conditions may apply.
Do not forget, also, to read our Privilege Tips for savvy travel recommendations.
Finally, visit our official website to learn more about the Bahia Principe destinations.