We stayed in Bahia Principe Grand Tulum from November 29 through December 6, 2020, and we had an absolutely amazing time. The stay, the overall service, the food, and even the conversations were perfect and exactly what we needed during this time with the pandemic.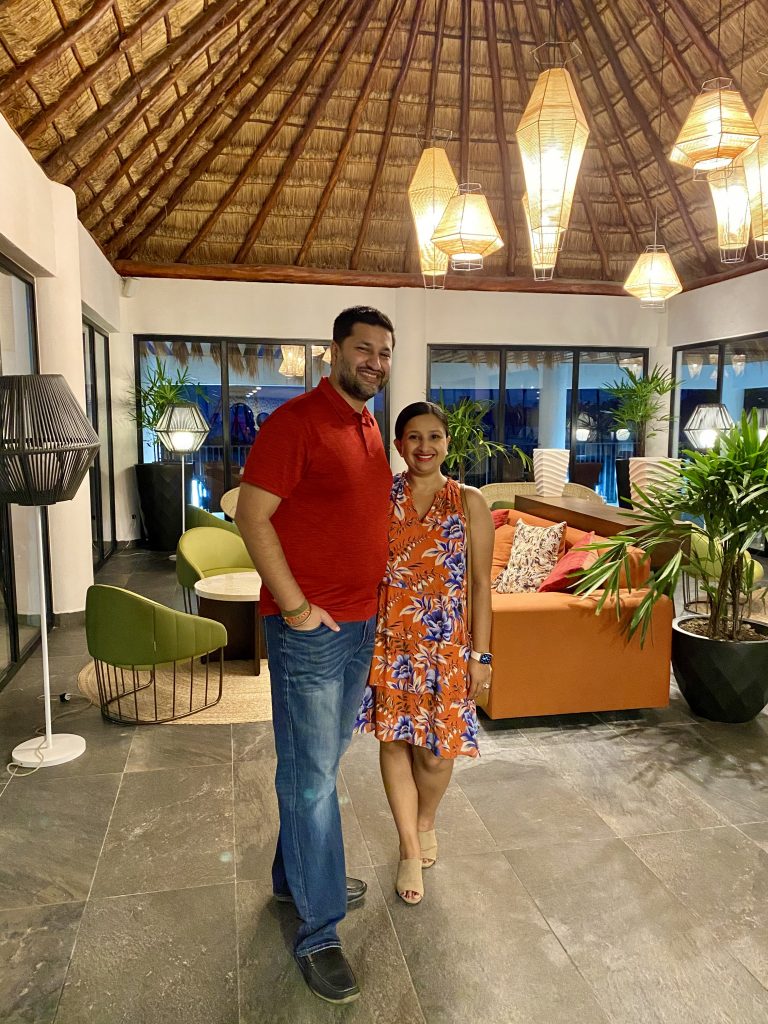 We felt very safe and every staff member ensured it remained like that. The majority of our time was spent at the Privilege Club beach area and the staff there was fantastic! A special thank you to the Privilege Concierge whom we consider friends. They asked us every day if we were ok, or if we needed anything, or if there was anything else they could help with. Thank you, Morgan, Adrian, Jose, Gustavo, and Carlos. You guys are the best dream team!

Also, another huge thank you to our fabulous bartender friends who always ensured our drinks were great –thank you, Alejandro, Laura, Teo (Gato), Jorge, and Valerio!

Another special shout-out goes out to our friend Edwin who catered to us every morning and lunch at the buffet. Edwin and Imelda both are fantastic!

This weeklong trip was truly amazing, and we cannot wait to come back in a few months.

Thank you again for everything!

Sheetal & Atul

Be sure to share your own testimonials as members of the Privilege Club in Bahia Principe Hotels & Resorts are like. Keep sharing your experiences and photos via social media using #ExperienceBPPC or tagging our Instagram account @BPPrivilegeClub and our Facebook page.