Imagine listening to your favorite playlist as the rays of dawn illuminate your morning. If you like to keep your exercise routine alive while you are on vacation, running on the beach will be a good option. Who said that going on vacation is losing shape?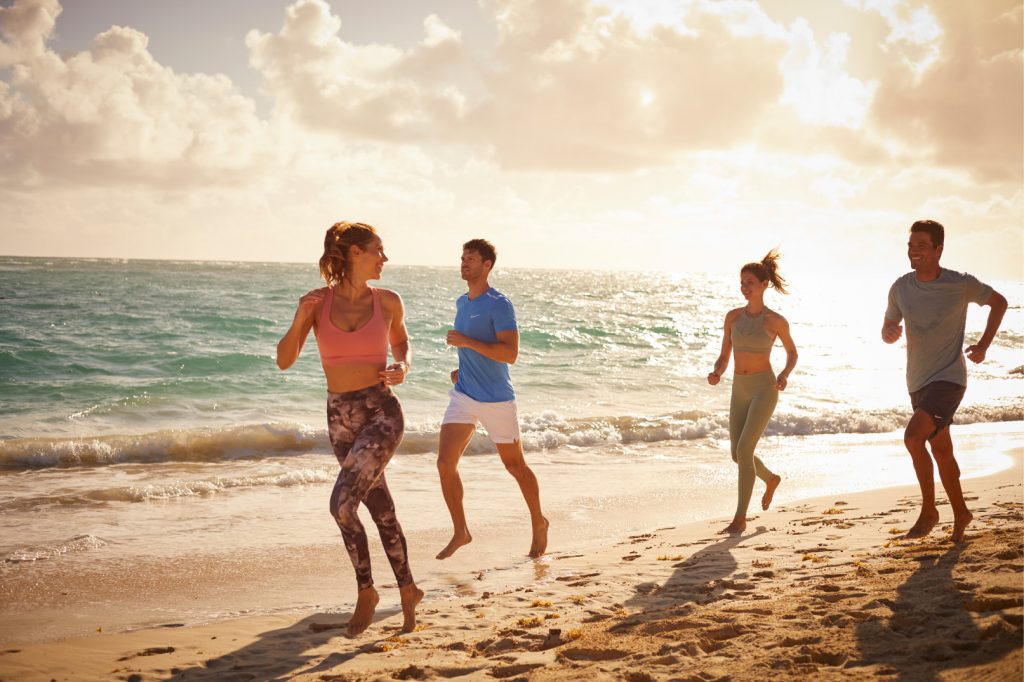 Below we leave you only some of the benefits to take into account if you motivate yourself to run:
Running on its own is a full-body exercise that includes cardio-fitness.
A change of pace will improve your endurance.
Although the thrust is more difficult, to be executed in soft sand, the impact of landing is reduced, which is of great benefit for your joints.
Running long funds is not necessary since running in the sand is hard work. You will lose more calories!
And if talking about surfaces we are … running on the beach will help you improve your balance and stability with each step. You'll see those results when you run back on track or on hard terrain.
If you are barely taking care of running, doing it in the sand will help you improve your technique.
Sea water is natural healing. Let your feet be caressed by the waves for a therapeutic recovery.
If you have already warmed up and just want to … complement your running routine with some exercises in the water. They will be of great benefit for your knees, ankles and quadriceps.
Being on vacation your stress levels will go down. However, running will ensure that you maintain the best of spirits and enjoy the all-inclusive without remorse.
Running on the beach is simply difficult to explain … the combination of the scenery, the sound of the waves, the feeling of fine sand … You must experience it for yourself.
Tip: Make sure to use UV protection and protect those areas prone to blisters. You can read this article to learn more about sun protection.
Do you have a tip for those buddies who enjoy sports during their vacations? You can share them with the community. Just share your photos and tag our accounts on Facebook or Instagram.