Pleasant, stimulating and aphrodisiac. The recipe for a dream vacation begins with these ingredients that descend from a seed loved by many: cocoa. We have tasted it on many occasions but how much do we really know about this product? Discover all the natural properties which you can benefit from without stepping out from your hotel at the Bahia Principe Punta Cana complex.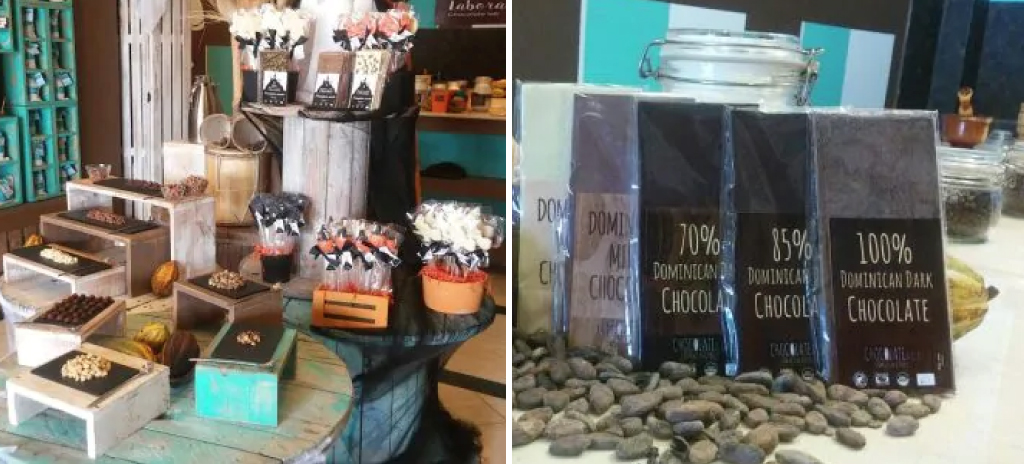 Known as the "food of the gods", cocoa is rich in antioxidants and vitamin C and also works as an excellent digestive because of its high percentage of fiber. Raw material of the beloved chocolate, it is the best remedy against the stress and the lack of mood produced by the daily routine.
Who does not want to savor a piece of heaven? In cocoa you will find it!
If you cannot stop thinking about this delicious treasure, then Chocolate & CIA store located in Grand Bahia Principe Bavaro will fascinate you.
Dedicated especially to organic chocolate, this particular paradise offers you a great variety of exquisite products that will melt in your mouth at the first bite. Experience the intense flavor of this Dominican pleasure with divine ounces of chocolate, cocoa powder, and sweeping hazelnut creams. You will not be able to hold back from trying everything!
Did you know … The Dominican Republic is among the main leaders in cocoa production. Right next to countries like Côte d'Ivoire, the largest producer, Mexico, Ecuador, Brazil, among others.
Silky and radiant skin? In addition to all the healthy properties, the skin is the greatest beneficiary. The cocoa creams and oils that you will find in Chocolate & CIA will nourish and bring natural shine to your skin and hair from the very first application. With a gentle massage, cocoa reduces inflammation and fluid retention in some areas of the body. It is also one of the flagship products to combat cellulite and regenerate tissues, becoming the ideal complement to improve blood circulation.
The little ones will also have a great time in the daily workshop. Become authentic chefs and enjoy cooking your own chocolate bar. Dress it to your liking while you learn more about the millenary history of cocoa from the experienced monitors who will help you throughout the process.
A curious fact … 70% of the world production of cocoa comes from Africa.
Do not forget the souvenirs! Surprise those you love most with fun and original chocolates that will bring them closer to the most delicious side of Punta Cana. Sweeten your well-deserved vacation and experience the intense flavor of authentic Dominican chocolate and all its benefits. The formula of happiness is made with cocoa.
Visit the Products and Services section to read more about Bahia Principe Hotels & Resorts and the benefits of your membership.