If we talk about Sian Ka'an we have to refer to culture, nature, ancient civilizations, and, above all, a natural paradise that you cannot miss on your all-inclusive vacation to the Riviera Maya. The Sian Ka'an Biosphere Reserve is a wonder in itself. It is the ancestral setting par excellence in which ancient civilizations coexisted for hundreds of years.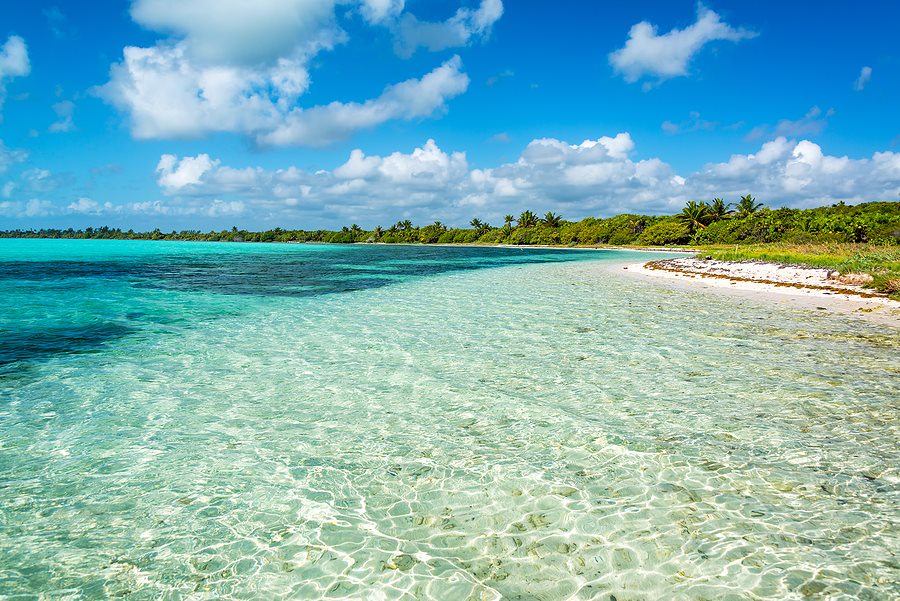 Visiting the Sian Ka'an Biosphere Reserve is traveling back in time. Not only because the most authentic nature will envelop you in a virgin landscape of extreme beauty, but because you will be able to know the Mayan heritage first hand in a tour full of cultural and historical wealth.
Located one hour from the Bahia Principe Riviera Maya resort, the reserve was declared a World Heritage Site by UNESCO in 1987. And it comes as no surprise, since its 650 thousand hectares are home to more than 300 different species of birds, over 100 different animals, and more than 1000 varieties of plants, making it the largest protected area in the Caribbean.
Walking its green trails and discovering its beaches of crystal clear water and cenotes is one of those unforgettable experiences that lasts forever. Such as the imposing archaeological site of Muyil, a true gift of Mayan heritage, located very close to the Muyil lagoon, another spot you cannot miss. This area is characterized by having a great variety of mangroves and can be explored by car, all the way into the beautiful beaches of Punta Allen, where you can take a boat and go in search of turtles, rays, and dolphins, among other marine species. In addition, the second largest coral reef in the world awaits there. A true sensorial experience.
Punta Allen features a small oasis of traditional stalls and restaurants where you can indulge in the delicacies of the sea such as the famous lobster with rice and vegetables and a wide range of refreshing dishes to enjoy all the Mexican tradition in an unparalleled scenario.
Discover an authentic Mayan paradise during your vacation at any of the hotels in the Bahia Principe Riviera Maya resort. You can discover a natural world of great beauty by jeep, explore the ocean floors by boat, and snorkel your way around crystal clear waters. An unforgettable experience that will bring you closer to the Mayan culture and a virgin and alternative Mexican landscape.
Visit the Concierge Recommendations section to read about other attractions near your favorite Bahia Principe hotel. Keep sharing your photos via social media using #ExperienceBPPC or tagging our Instagram account @BPPrivilegeClub and our Facebook page.