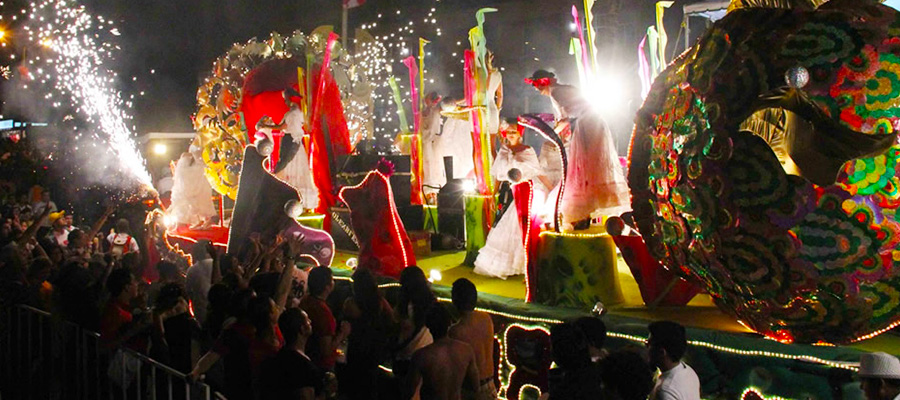 Nothing beats a perfect vacation in the Caribbean, but of course many things can surely add more to the experience. When visiting destinations during their peak season you're bound to stumble upon major local festivities, such as the Carnival celebrations.
Back in 2014 we explored a bit about the Dominican Carnival, but these colorful festivities of possible prehistoric origins, are actually present in many countries, and of course your favorite Bahia Principe destinations are included.
You have not lived until you have experienced the spirit of Carnival throughout the world. Check out these exciting destinations:
Dominican Republic
Celebrated every Sunday in February.
The pre-Lenten activities are combined with the Dominican Independence Day celebrations.
Best place to enjoy: La Vega (Old Town La Vega)
Mexico
Celebrated throughout communities across the country between February and March.
Begins with the burning of the "the bad humor", a character not well loved within the community, thus chasing the concerns away.
Best Place to enjoy: Veracruz, Mazatlan, Tlaxcala, Mazatlan or Campeche.
Bonus: in 2016 both Playa del Carmen and Cozumel hosted their own Carnival, taking place during the early days of February.

Jamaica
Officially kicks-off on January and ends during Easter Week.
Inspired by the celebrations held in Trinidad, the main event, Bacchanal Jamaica, is a music blow-out stretching over many weeks.
Best place to enjoy: Kingston, followed by Montego Bay and Negril.

Santa Cruz de Tenerife (Canary Islands)
Typically held during the first two weeks of February.
It is considered the second most popular and internationally known carnival, after the one held in Rio de Janeiro (Brazil)

Visit the Travel Recommendations section and read more about popular destinations and practical travel tips.