Any day of the week, any week of the month, and any month of the year… to travel endlessly is all we want to do. There is always a very convenient excuse to pack and satisfy the urge to travel. Life duties may limit us from realizing this desire but there are ways to indulge in letting our mind wander away, even if just a little bit or for a brief moment. Using our senses and just a bit of imagination we can teleport to any place through activities to entertain the wanderlust.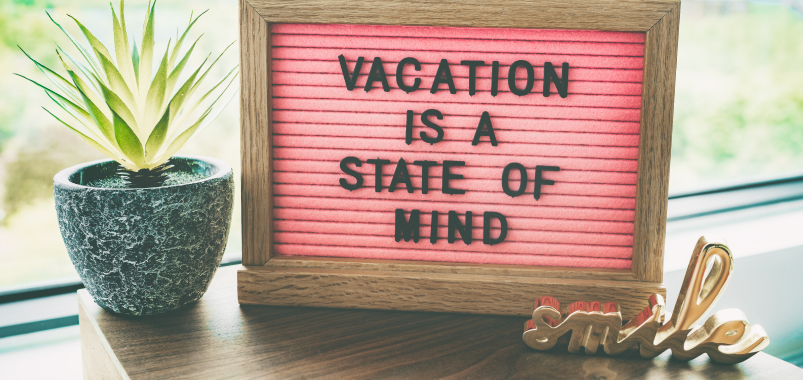 Inspirational Wall Or Mood Boards
Usually used in creativity, inspirational boards can also be a way to reminisce about your travels. If you are preparing yourself for a great adventure build a mood board around that upcoming vacation. We bet it will be simple for you to find traveling inspiration in many things that can be put on your board: a postcard, the logo of a restaurant you wish to visit, a keychain or magnet you received from a friend as a souvenir, your hotel confirmation, a collage, or even reminders such as shopping list or labels from the items you need to buy before departing.
What would you include in a board that inspires traveling? Never has creativity been so close to planning a vacation!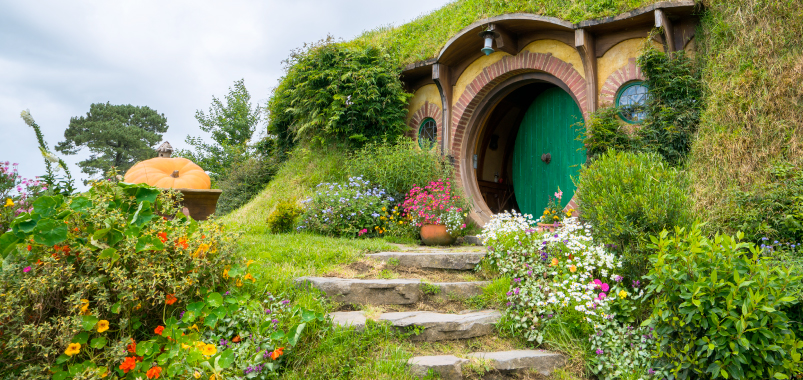 Movies That Take Us Elsewhere
We can't deny the nostalgia we experience when watching a scene filmed in a destination we have previously visited. Imagine the case if it's the other way around.
Let the magic of the big screen envelop you and transport you into another corner of the world. To meet different cultures, to visit world-famous attractions, or indulge in new landscapes, atmospheres, savors, and colors. Some of the personal picks that have us wanting to pack include Rio (2011), Wild (2014), Mission: Impossible – Ghost Protocol (2011), Under The Tuscan Sun (2003), The Talented Mr. Ripley (1999), and the Lord of The Rings series.
Still Trending on 2022… Virtual Mode!
One of the innovations of recent times was to take the attraction to the travelers if they could not visit. Even if just a glimpse or just a showcase, artists, museums, parks, and many more took to the internet and social media platforms for all of us at home to enjoy.
Whether a live session, 360° photos, and even webcams, it is still possible to travel from the comfort of your own home. The Smithsonian's National Museum of Natural History, the Louvre in Paris, France, Museu de Arte de São Paulo Assis Chateaubriand in São Paulo, Brazil, the Van Gogh Museum in Amsterdam, Netherlands, and The National Museum of Anthropology in Mexico City all have online showcases of some of their collections.
Feeling outdoorsy? Then check out the Yellowstone National Park virtual tour or "fly over" Hawai'i Volcanoes National Park.
Privilege Tip: you can also visit the Privilege Club YouTube channel and watch a virtual trip to Bahia Principe Hotels & Resorts.
Bonus: order food from a local restaurant that specializes in a specific cuisine. If they are true to their word a simple bite will have you in Japan, India, or Mexico in just a… bite!
Whether it is reading, watching, or even listening, there are many travel-inspired activities to spark that wanderlust that resides in you. Create a bucket list, familiarize yourself with the local phrases or language, learn about the local transportation or listen to travel podcasts.
In addition to Bahia Principe Hotels & Resorts, Privilege Club members can also explore the world through Privilege Travel. Hotels, resorts, cruises, and endless activities, which include most of the attractions mentioned in this article are available for reservation at a click's distance through this travel portal.
When traveling with Privilege Club, remember to tag your social media posts with #VacationAsYouAre. Don't forget to follow and tag our Instagram and Facebook accounts.