All visa requirements have been reviewed, the flight has been reserved, all matters concerning the trip itself have been scratched off the list. Next is what some consider the fun part, some don't really enjoy it and some others just don't give it too much consideration… packing! Today we bring our ultimate all-inclusive vacation packing list for that dreamt getaway to the Caribbean.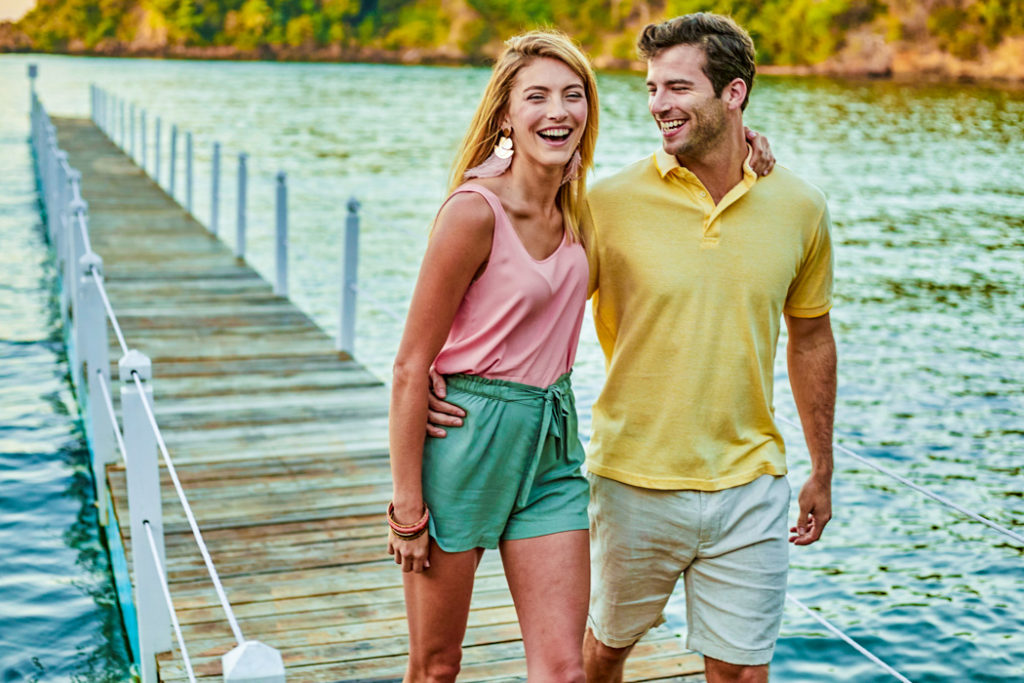 When traveling abroad there is a parameter that defines what goes in the luggage, what goes in your hand, and what you should consider purchasing abroad. The weather will be either your friend or unexpected companion when traveling abroad so always be sure to get familiar with the weather conditions of the destination you are traveling to. It is always sunny in the Caribbean with daytime temperatures that range from 82°F to 88°F (27°C to 32°C). Whereas average nighttime temperature varies from 70°F to 75°F (21°C to 24°C).
Vitamin D is always welcomed but we can't stop suggesting just how important packing sunscreen is. And this time, we will give you additional tips: keep well hydrated, consider your type of skin and the correct protection that it needs, and remember that there are zones more sensible than others.
Privilege tip: a family that travels together has fun together, BUT each one should have their own luggage. Your packing list for an all-inclusive vacation of 7 nights should perfectly fit in one carry-on and a large suitcase.
Casual wear for the day, comfy for the moments spent within the room, and tropical but elegant for the night. Men should pack at least a pair of casual closed shoes. Heels are not a must for the ladies, just their best vacation look for those photos they will be taking. Depending on the season of the year, your formal gala wear should find itself in your luggage as well and one full white attire is never a bad idea when going to the beach. Keep in mind, there is a world beyond the swimsuit! Beach fashion can always be taken to the next level with light and loose fabrics. Perhaps with sheer textiles, button-down dresses, loose jumpsuits and maxi dresses for her and bermuda shorts, wide-leg trousers, fashionable swim shorts, linen shirts, and button-downs for him. Add prints if you like them, but consider light colors for hot weather. If you dress comfortably, you will surely look it.
There are never enough swimsuits but there certainly is limited space or weight. Factors to consider when counting how many or which types to pack are the length of your vacation, and the type of activities you will be taking part in. If going snorkeling, cenote hopping, or anywhere with tides and a lot of movement, female adventurers may want to consider a swimsuit more practical for the occasion.
Speaking of practicality, having a pair of comfortable shoes is essential to enjoy your time away from the beach and pool. If you are considering taking part in excursions outside the resort such as hiking El Teide in Tenerife, visiting lush rain forests and springs like Dunns Falls in Ocho Rios, Jamaica, or even a day trip to local ruins such as Chichen Itza in Mexico, then make sure to pack the appropriate footwear. Your back, knees, and feet will thank you for it.
Check out our article Travel Accessories And Gadgets That Are a Must for more suggestions from our traveling adventures.
When traveling with Privilege Club, remember to tag your social media posts with #VacationAsYouAre. Don't forget to follow and tag our Instagram and Facebook accounts.