Pack, travel, land, enjoy to the fullest. That is the premise of a great vacation. However, in today's world of technology and digital media, there are a few steps that can help make vacations more rewarding. Today we share tips and recommendations to consider before boarding.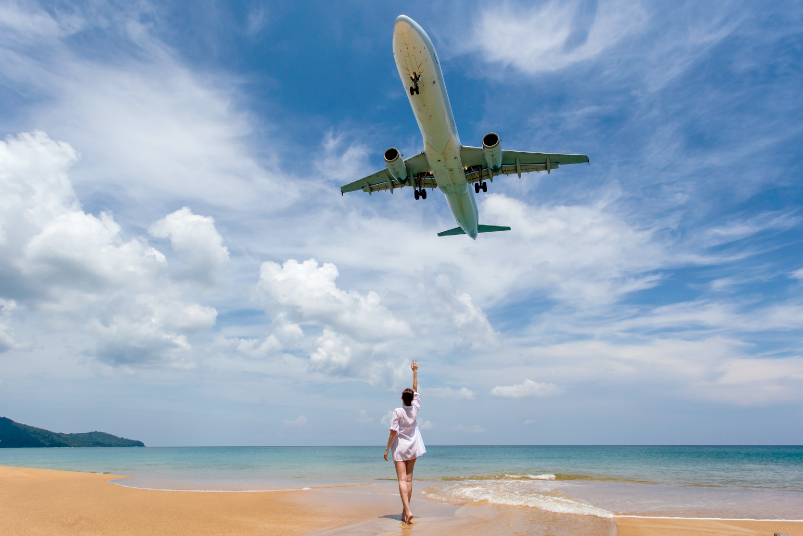 Join a frequent flyer program.
It really is a tip to put into practice before buying the flight. But we cannot stop recommending it due to the great advantages that being part of a frequent flyer program offers.
These programs can also be known as loyalty programs and their main attraction is that subscribing to them is completely free. Among the main reasons that invite us to want to be part of one is the generation of miles per flight. These are later redeemed in the form of award flights, which are round trips to select destinations. Miles can also be used to upgrade a flight and access to additional services.
Due to its great benefits, accumulating miles is a practice for travel lovers, as it also allows them to raise the status as a frequent traveler, accessing more benefits according to each airline. Having said that…
Always use your frequent flyer number.
Even if you are not traveling with the airline associated with your mileage program, such as ConnectMiles from Copa Airlines, whenever you have the option, add your frequent flyer number among the registration details. You will receive additional benefits if there is an alliance between flight operators.
An example of these alliances is Star Alliance, which comprises more than 20 airlines around the world, including Avianca, Lufthansa, Air Canada, United and Air Portugal.
If you have already purchased your flight and did not have your frequent flyer number in hand, you may be able to add it at the online check-in or at the airport check-in before boarding. Contact your airline to learn about your options.
Download the mobile App of the airline with which you are going to fly.
In all cases, the mobile App offers basic information about a flight. In most cases, a good App allows a greater degree of personalization in the flight experience, an expansion in the range of available services, and access to essential information on destinations.
Today, having the mobile App of your airline has gone from being a mere suggestion, to becoming something you should definitely look into. Through notifications sent to the mobile device, the Apps offer essential information updated in real-time, such as last-minute changes in the flight. The applications themselves have other advantages. Some of them are access to entertainment during the flight, maps of airport terminals with information on access to clubs and VIP lounges in terminals, or even luggage tracking.
We are confident that the usefulness of the Apps and their benefits will increase as travel and technology trends evolve.
Go ahead and visit the Privilege Tips section, you will find more articles on how to travel like a pro and make the most out of your Privilege Club membership. Keep sharing your photos via social media using #ExperienceBPPC or tagging our Instagram account @BPPrivilegeClub.