Jose Salazar is our Venezuelan resident in the Riviera Maya. His determination to achieve the satisfaction of visiting members or start a lively conversation about sports is what helps him bring smiles and joy to all guests of the resort.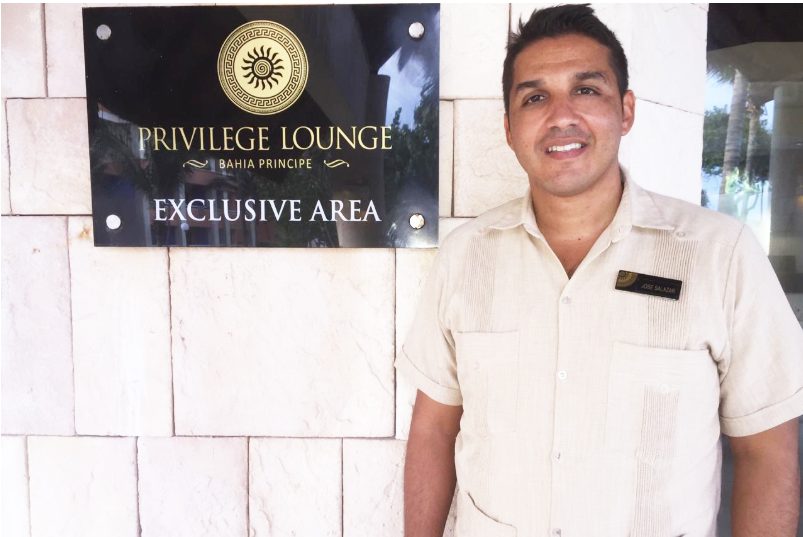 If you would choose a word that bests describes your experience at the BPPC, what word would it be? Why?
I would say "Family", because I consider that we are a family of incredible human beings, as we strive to be our best version so that our members and their guests feel pleased as they live an extraordinary experience in the Riviera Maya.
How would you describe a typical day as part of the Privilege Concierge team at the Riviera Maya?
Many smiles and joy, as we interact with many people who come from different parts of the world, different cultures.
Do you have any special story that you remember since you¹ve been with the Club?
For those who know me, they know that I like sports a lot. When the members find out, they approach to talk about it, exchange opinions and share news in the sport. Many guests ask me how to watch the games of their favorite teams while being in Mexico, I pleasantly help them so they don't miss out on them. The greatest thanks I get is to see their happy faces.
What element what would you promote to encourage members to visit Mexico?
The Mayan Riviera is a quintessential destination worldwide, and being able to come as a Privilege Club member makes it a fantastic experience. The service is very good, the complex in general adapts to all tastes and the human warmth of our team is what makes the difference with other destinations.
Tell us about your travels. Do you have a destination in mind for your next vacation?
The truth is that I had the opportunity to meet many countries such as Spain, France, Holland, Germany, USA, Mexico, Colombia, Dominican Republic, Aruba, Brazil and Venezuela. I've been to wonderful places and everyone has something special. My next trip will sound like a cliché, but it is going with my family to Disney and then being able to visit Europe again.