If you have been to the Caribbean or any tropical resort, then you must have tried the refreshing Piña Colada smoothie.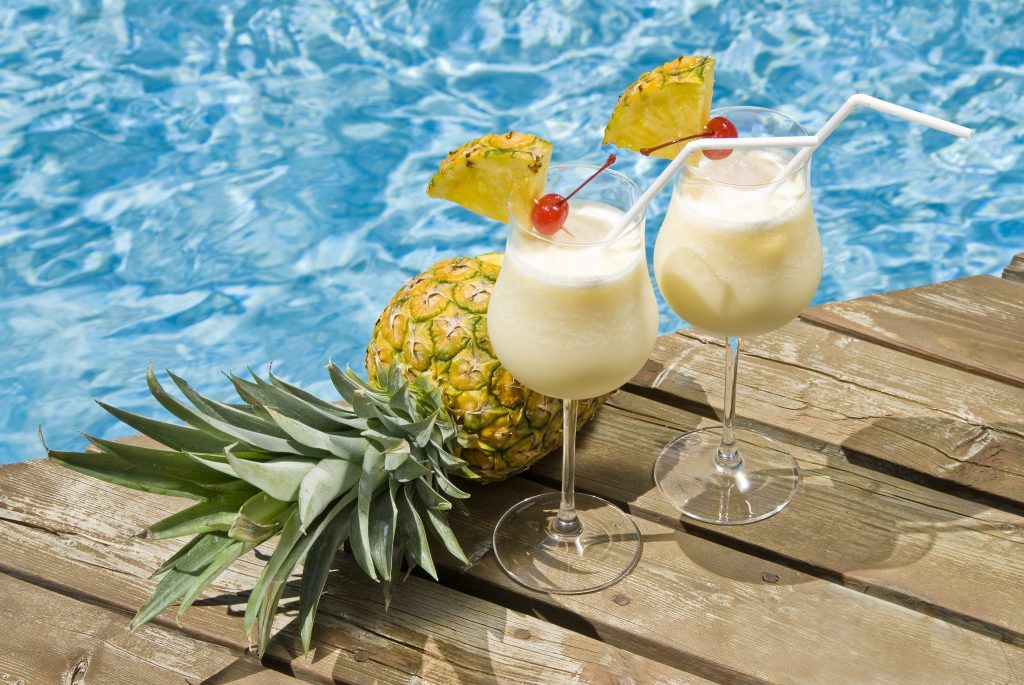 The piña colada is a cocktail recognized by the International Bartenders Association and its popularity goes as far as the '50s, also considered the national drink of Puerto Rico since the late '70s. Whether you enjoy it as a non-alcoholic beverage or with a touch of rum, you will surely delight in the refreshing taste of this fruity mix.
The piña colada was born in San Juan, but the identity of its creator is quite an enigma. Up to three bartenders claim ownership of this delicious casual pineapple, coconut, and rum cocktail.
Its preparation will depend on the type of texture and temperature you'd like, either making a piña colada shake or the traditional frozen. Here is our recipe, simple and quick, to bring the tropical flavors to your own home.
Prep time: 15 min | Total time: 20 | Serves: 1 glass
Ingredients:
1 ounce of white rum
1 ounce of dark rum
1 dash of Angostura bitter
2 ounces of coconut cream *(not milk)
4 ounces of pineapple juice1/2 glass of crushed ice
We recommend the custom slice of pineapple with a cherry on top for garnish
*If you cannot find the coconut cream it is best to use dairy cream mixed coconut scratch.
Directions:
Mix in a blender the beverages, first the two types of rum, followed by the bitter and then the cream and juice.
Throw in the crushed ice and keep blending until you can no longer hear the sound of the crushing ice.
Serve in a hurricane glass or cup and decorate.
Take a picture and share it with your friends and family your new creation! If you are a fan of coconut, we recommend reading our recipe for another cocktail, Coco Loco, equally popular and highly requested by many. We hope you enjoy this recipe and let us know if there is any dish or cocktail that you have tried during your vacation at Bahia Principe Hotels & Resorts and you want to recreate at home.