If you're seeking a treasure, simply take a look around the hotels within the Treasure Experience. Hotels that are seamlessly integrated into their natural surroundings in a way you can really appreciate. Sites that invite you to explore, to care for yourself and reconnect with your true essence: peace, joy, pleasure.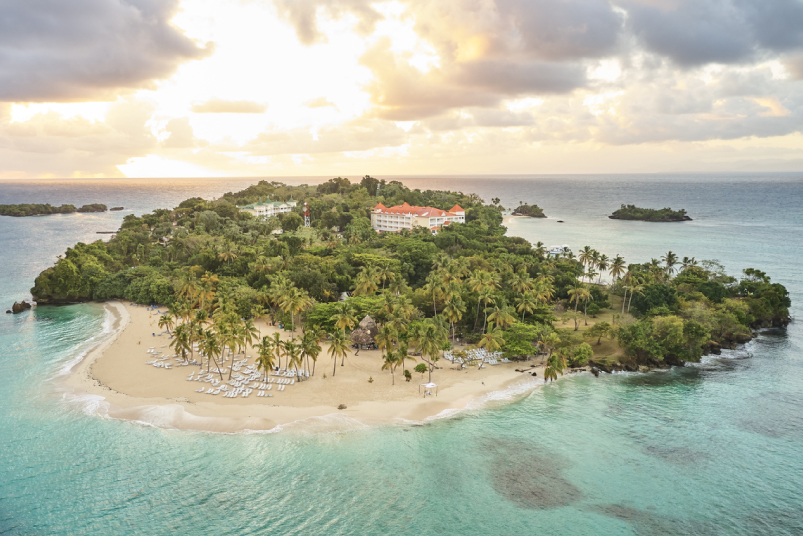 Where the cuisine suits the mood with an appetizing healthy menu featuring local ingredients so that each hotel offers a unique experience. The sports and leisure activities are complemented by body-mind disciplines that invite you to really feel the earth, the water…
Discover the Treasure Experience at Bahia Principe Grand Cayacoa, Bahia Principe Luxury Samana, Bahia Principe Luxury Cayo Levantado or at Bahia Principe Luxury Sian Ka'an.
Explore body-mind disciplines such as tai-chi, surf yoga, sunrise yoga, body balance, and much more. Taking care of the body and mind adds an additional ounce of fun and happiness during the vacation and all thanks to the segregation of endorphins. This experience allows you to integrate sports and leisure activities that combine body-mind disciplines into your vacation.
Sign-up for themed events during your stay at the hotel. Some could be live music sessions, regional shows, sunset cocktail party, coconut party, or tropical shows that will indulge that Caribbean essence you've been longing for.
Each themed event is designed to "get real" as you enjoy the local rhythms.
Join culinary and mixology workshops based on local products. Go back home to brag about your newfound skills in the kitchen and treat your friends to tropical exotic snacks that will make all reminisce and yearn for another vacation in the Caribbean.
Aim to shake the body with dancing lessons. Get in the groove, dance and laugh non-stop as you get into the sensations of salsa, Zumba, merengue or bachata. All this surrounded by lush gardens and tropical scenery that will boost your energy. Going on vacation doesn't have to mean losing shape. Start the day with batteries fully charged thanks to the array of sports activities planned out for you.
You can verify the itinerary or availability of all these activities with the hotel desk upon your arrival.
Looking for more options? Then take a look at the Escape Experience, designed to satisfy the kinds of whims that the everyday routine doesn't allow.