Our Brand Ambassador is DJenny Bastardo who is originally from Haiti but was born in the Dominican Republic. She has been part of the Privilege Family since 2015.
Nowadays she considers her smile her greatest asset when it comes to excellence in service.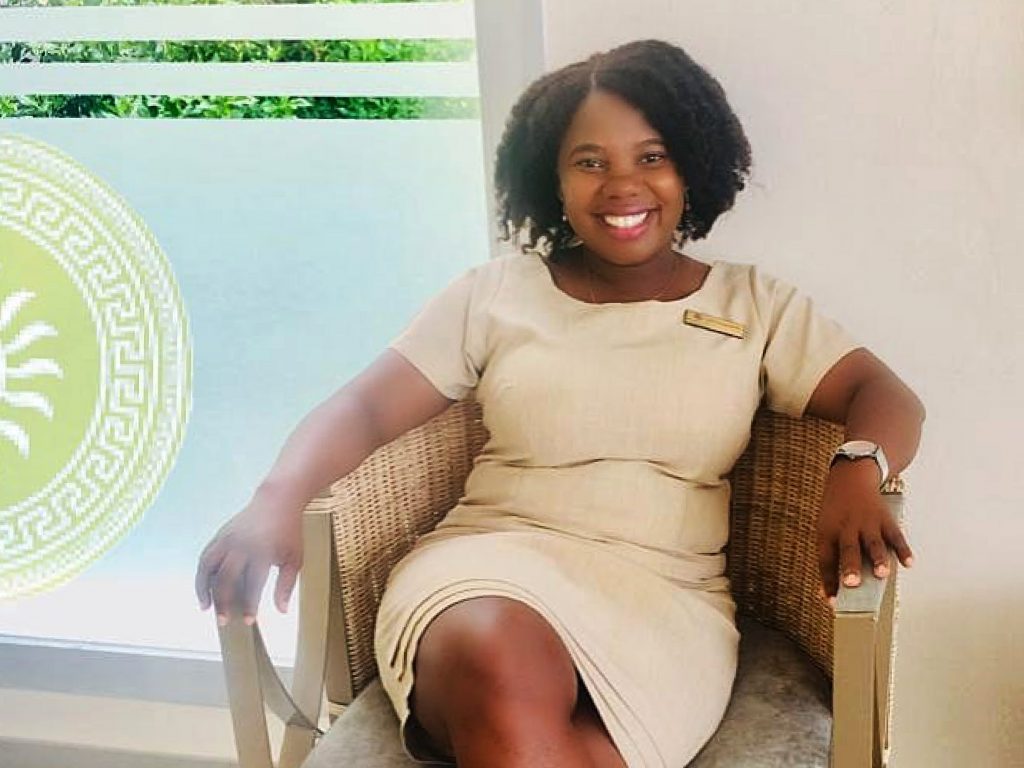 If you would choose a word that bests describes your experience at the BPPC, what word would it be? Why?
It would be "Excellence" because ever since I started working in customer service, as a Privilege Concierge I understood that every member wants and expects to be served exclusively, and it rests in our hands to generate this emotion.
How would you describe a typical day as part of the Privilege Concierge team in Punta Cana?
Each day is different, each day can represent a new challenge as you have no idea what awaits you. However, at the same time, you feel excited, prepared and full of energy. The objective is to produce a smile that outshines any situation.
Do you have any special story that you remember since you've been with the Club?
I can recall a guest from Canada who visited the hotel and once he finished his vacation, he called me from the Punta Cana International airport explaining that he had forgotten a tablet inside the in-room safe. I followed the lost and found procedure at the Bahia Principe Punta Cana resort, and we were able to find it and send it to the airport with a driver.
Beyond feeling accomplished for having successfully delivered the forgotten item, I felt a mixed range of emotions… effectiveness and relief… Securing such a personal item and granting our guest a stress-free return home.
What element what would you promote to encourage members to visit Punta Cana or the Dominican Republic?
I actually recommend stepping out of the resort. Book an excursion and discover what the country has to offer. If you have a chance visit the beautiful islands that seat off the shores of the Dominican coasts. Hop on a catamaran and head off to Saona Island or Catalina Island. If you're up north, you can visit Cayo Levantado or Cayo Arena.
Enjoy Dominican cuisine, dance to its music and embrace the local warmth. Live the adventure and always remember that the Dominican Republic may indeed have it all.
Tell us about your travels… Do you have a destination in mind for your next vacation?
I would love to travel to the Netherlands and take-in all the beauty contained in the historic city of Amsterdam. Its elaborate system of canals and its narrow houses of gabled facades. My last trip was to Colombia and it was a unique experience, full of unforgettable memories.
Visit our Brand Ambassador section for a one-on-one with the Privilege Family.