There are destinations adorned with miles and miles of postcard-worthy beaches, succulent dishes that will melt on your palate and cultures that will have you immersed in a world of myth, dances, and many different hues. What all of them have in common is the chance to escape into a unique spot, where you will find the opportunity to reconnect, not only with yourself but with the environment that surrounds you.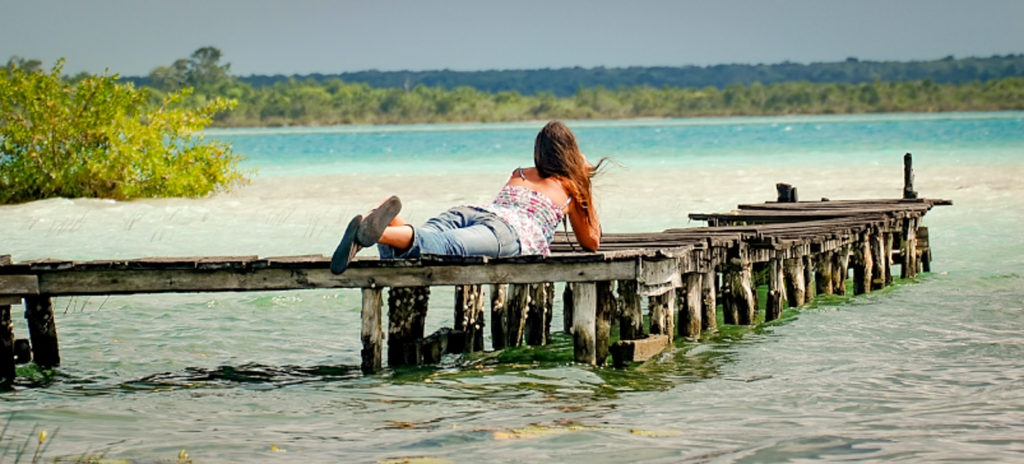 Seven Different Colors Await South of Riviera Maya 
Bacalar is a small town with only 9,000 residents close to Riviera Maya, and almost on the border with Belize. This town's main attraction is Bacalar Lagoon, also known as the Lake of Seven Colours. According to legend, Bacalar Lagoon was formed when seven natural wells overflowed and converged, which would explain the many tones of blue in its water. 
The lagoon is ideal for exploring in a catamaran or canoe. As you go round the lagoon you can stop off and walk along some of the paths starting at its shores. You might even spot some of the local birds, such as pelicans, toucans, eagles, and parrots.
Partaking in a wide variety of water sports is also possible, including diving, snorkeling, or water-skiing.

Mediterranean Surroundings in the Caribbean 
If you've been to the east coast of the Dominican Republic then you may have heard of Altos de Chavón—a stunning replica of a Mediterranean village towering over the Chavón River and bustling with entertainment—including an outdoor Grecian amphitheater where Grammy-winning artists perform every year, some of them are Andrea Bocelli, Placido Domingo, Sergio Mendes, Gloria Estefan, Enrique Iglesias, Marc Anthony, Luis Miguel, Michel Camilo, Spiro Gyra, Duran Duran. 
The village is a cultural center for residents, tourists, and working artists from all over the world. Active studios for artists of every medium from pottery to weaving, silk screening, and everything in between line the cobblestone streets alongside shops and boutiques showcasing their unique creations. The Art Gallery features works from noted Dominican artists, as well as artists from around the world which help foster a dialogue of creativity and cultural exchange.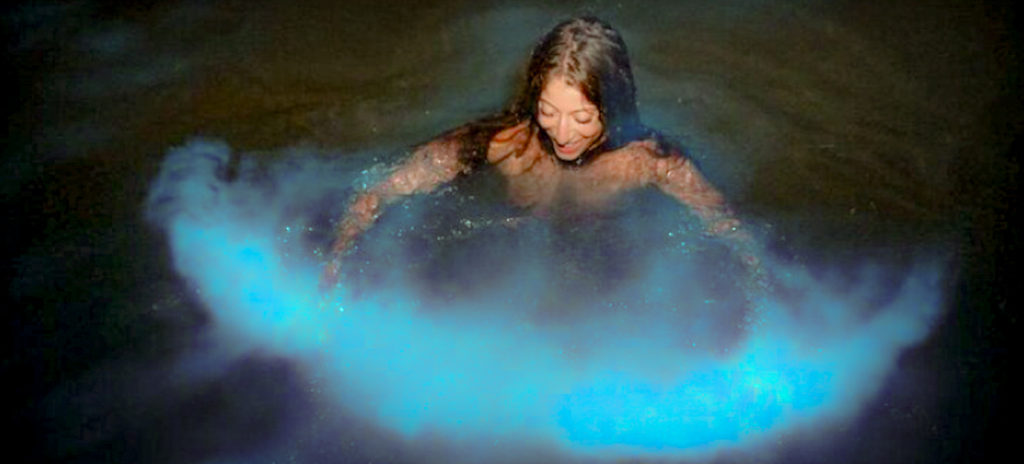 Jamaica is Coastal Plains and Mountain Ranges, but Also Out of This World. 
Rimmed by a coastal plain Jamaica features southern flatlands, mountains that rise from the west to east, and central valleys and plateaus. Beyond its multicultural origins, the island also offers a plethora of scenarios so beautiful that they have reached the big screens. Ever heard of Dr. No (1962)? 
Enjoy a magical night in the Luminous Lagoon, a fantastic lagoon surrounded by mangroves where millions of microscopic organisms live, and emit fluorescent light when the water is shaken.
Imagine swimming or simply moving in the water when a sudden unusual neon-blue light appears! The phosphorescence is so noticeable that the fish swimming in the lagoon has been compared to shooting stars.
This phenomenon can be observed only in four places in the world, and Jamaica's Luminous Lagoon is considered the best place on earth to experience it.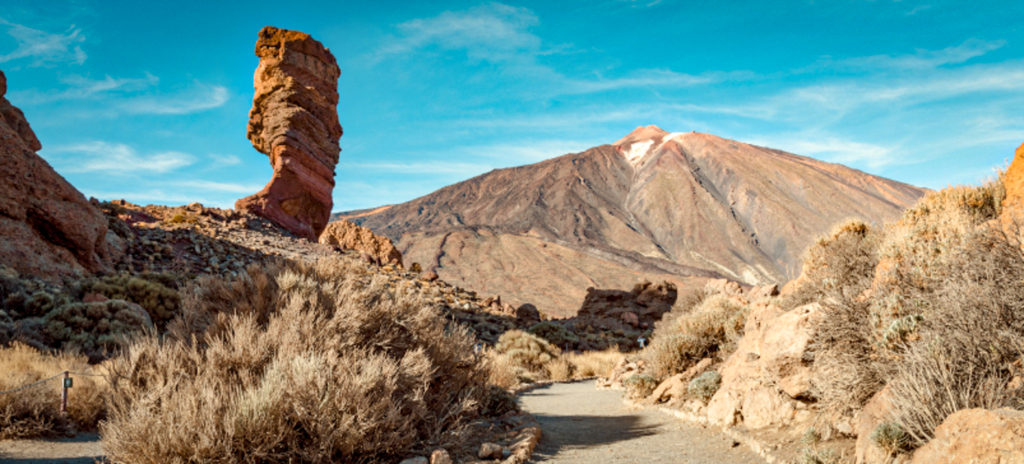 Experience the Best Night Sky in Tenerife 
The island of eternal spring is much more than just beaches, with lush forests in the north, and colossal cliffs at Los Gigantes in the west coast. A backdrop that rivals that of the moon with varying landscapes featuring deserts, mountains, and the famous Volcano Teide, the highest in Spain, found at Teide National Park.  
According to ufologists, the Teide National Park would be the ideal scenario for UFO sightings. This is due to the clear night skies by which the island is known, akin to locations of Chile and Hawaii. Of course, you can also climb the highest place available and enjoy splendid views of the stars.
Whether your desire is to deviate off the beaten path, visit a nearby city or simply learn more about each destination you visit, planning a visit to these unique spots will make your trip more enticing.
When traveling with Privilege Club, remember to tag your social media posts with #VacationAsYouAre. Don't forget to follow and tag our Instagram and Facebook accounts.
Visit the Products & Services section and stay up to date with Privilege Club and Bahia Principe Hotels & Resorts.