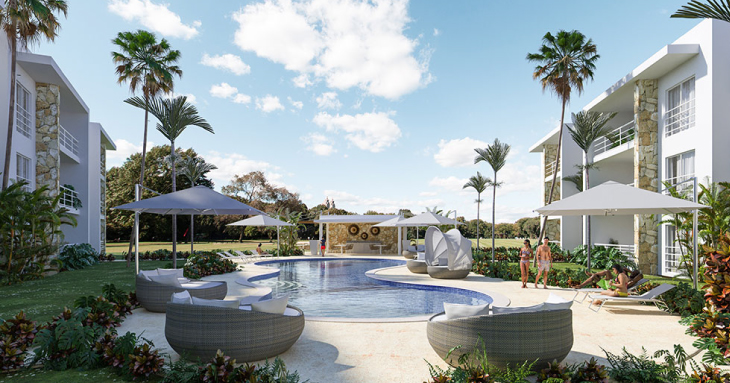 Make the Caribbean the second home of your dreams.
Now thru October 20th, Privilege Club members enjoy a discount of $20,500 USD when purchasing one of the luxurious residences at Vista Golf 2, an apartment development nestled in the stunning landscapes of the Playa Nueva Romana Golf Course.
If you are visiting Luxury Bahia Principe Bouganville or Grand Bahia Principe La Romana, go ahead and add a tour of Vista Golf 2 at Playa Nueva Romana to your itinerary.
For a real estate tour, reach the Playa Nueva Romana desk at the hotel or dial +1-809-623-0869.
You can visit www.playanuevaromana.com to learn more about the residential development.
This offer expires next month, so take advantage today!