A family vacation is always exciting! Beyond a much needed quality family time, adults take a break from work and daily duties and children get to escape to a whole new adventure as they enjoy their school break. Traveling with kids ensures a fun-filled stay, but also requires a strategy to keep everyone pleased.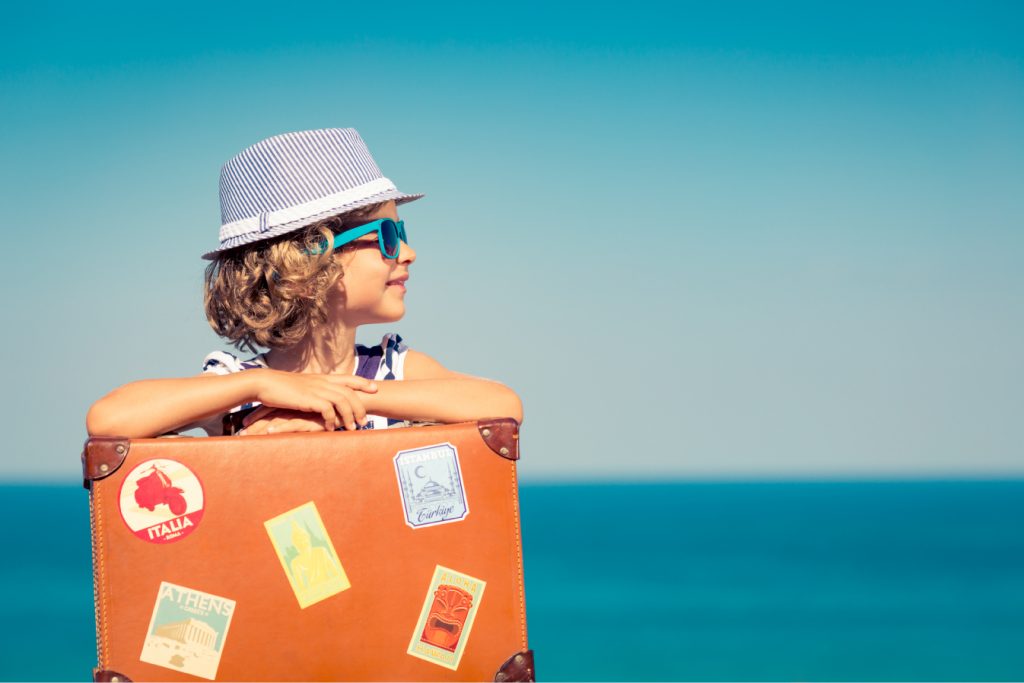 If you are planning traveling with kids here are some essentials you should consider.
Avoid long flights or break them up. Only a few children will stay still comfortably for over four hours. Considering the time of the flight comes in handy. If the little one is energetic but easily entertained, traveling during the day to arrive at nighttime helps to get over jet lag and ensuring their precious sleeping hours. If the children are sure to fall asleep as soon as they board the plane, then perhaps a night flight is suitable.
And while we are on the subject of flights, bringing snacks is advisable to battle possible hours of hunger and even boredom. The small travelers also have VIP pass when it comes to their nutritional needs. For example when traveling from the USA, formula, breast milk, juice in quantities greater than 3.4 ounces or 100 milliliters may be allowed in carry-on baggage and do not need to fit within a quart-sized bag. Remove these items from your carry-on bag to be screened separately from the rest of your belongings. Informing the airport officer before your screening is recommended for a smooth screening.
If your kids tend to tire from walking, bringing a stroller is rather convenient. The hotels may have conveniently located facilities for your appetite, however walking is bound to happen in order to fully enjoy all the services within a resort. From the room to the buffet, to the pool area and then the beach. And what about Disney? Besides feeling the effects of physical activities, kids may also feel mentally drained from the over-stimulation of getting familiar with new surroundings. Skip having to buy a makeshift stroller during your travel, and consider taking one from the start.
Did you know? There are kid's meals on planes. Inquire with your airline before traveling to verify if this option is available.
Get that offline content certain entertainment apps may feature. Your children will be overjoyed to enjoy their favorite shows during waiting periods such as layovers, shuttles or even short flights.
Make sure fun included for everyone when traveling with kids.
From cultural tours, to paying a visit to the zoo, learning about the local food or finding the perfect playground and snapping a family picture. Turn every spot into a memory for the whole family to remember. Adults can reminisce their childhood as they play around children's games, whereas the toddlers slowly grow into doing things that otherwise would not have crossed their little minds.
Check-out this article to get familiarized with the Bahia Principe hotels that welcome all members of the family.
Enjoying some downtime is also allowed. Energy is needed by everyone in order to fully enjoy a vacation overseas. Besides a good night's sleep, you can accommodate a couple of "siesta" hours in the afternoon to recharge batteries for the evening activities.
Visit our Privilege tips section to learn about other travel recommendations that may enhance your vacation.