Let yourself be carried away by the calm rhythm of Tulum, the fashionable destination that Gypsetters around the world have fallen in love with and where luxury bohemian tourism has found its place.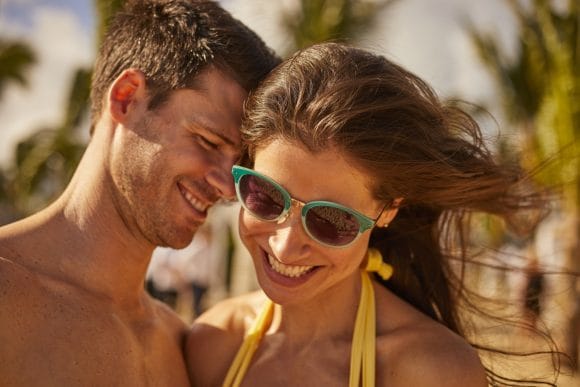 But what is the Gypset?
In a Forbes article about Julia Chaplin, who coined the term, the Gypset is presented as a luxury, an unconventional way of approaching life. "Gypsetters see luxury in the bohemian, in the conceptual, in the avant-garde." In context, the Gypset is nothing more than the best of gypsy and jet-set fashions, habits, and trends combined to produce something sophisticated, the bohemian and eclectic, the nonconformist spirit that characterizes many travelers.
The natural and ecological spirit that runs through the streets of Tulum gives way to bohemian tourism that becomes a luxury that everyone wants to know.
Do you know what Boho-chic is? It is the word that locals use to describe the atmosphere that surrounds everything. Small boutiques fused with the exuberant vegetation, meditation classes, and philosophy of slow, calm, unhurried life. Luxury and simplicity, the jet-set and a natural environment in which there is no electricity consumption. An authentic place that must be discovered in small sips.
Tulum is the natural wonder in which many seek spiritual refuge. Either in the morning yoga sessions or in the delicious organic food. Where you enjoy a select recipe without haste while connecting body and mind with the tranquility of a world in which there is no stress. A world in which the most authentic jungle merges with the warm Caribbean Sea.
Start your promenade with a pleasant walk or bike ride through the streets. You will be surprised from the first moment when you discover a beautiful little town with small buildings that do not exceed the height of palm trees. The constant contact with nature in the modern and exclusive ecological restaurants that you will find on your way through Tulum will heal you from the inside. Try slow food, a recipe made from organic products savored without haste. Relax, taste fresh food of the day and love everything you do in a magical enclave.
The naturalistic essence envelops everything. Including you. Tulum has no street lights, no cars, and no pollution. Solar panels are the only source of energy in the area. Tulum is surrounded by the wildest natural beauty. The ideal place to disconnect from modern life and merge with an environment that is always active. The perfect destination to find yourself. Discover its beautiful beach and relax in one of the comfortable spaces prepared with cushions and pillows. Enjoy a refreshing cocktail on one of the best beaches in the world.
And you, have you visited Tulum? Tag your vacation posts on social media with #VacationAsYouAre and don't forget to follow us on Instagram and Facebook.