It's officially summer, the time for flip flops, shorts, summer dresses and sunglasses to star in your everyday outfit. Let's keep it fresh but tasty with these cool dishes & drinks for summer that will keep those degrees in check during your time in Riviera Maya.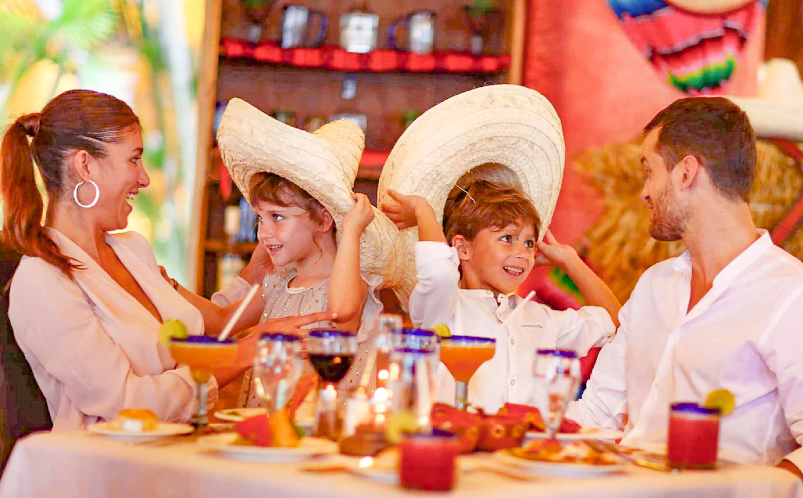 Start the day with a tour around the buffet and grab your favorite fruits to build that tasty and hydrating fruit salad. Add yogurt and oats to make your own parfait!
When hunger strikes, explore the world beyond the crispy tacos and warm enchiladas, after all fishing is also one of Quintana Roo's main industries. The great thing about seafood and fish is the variety of dishes that can be constructed around them. A day at the beach may scream "fried fish" for many, but there is quite the variety of easy and "cooler" options to try. The first one being the Mexican Ceviche, made with fish or seafood marinated in citrus juice, presented with diced onions, tomatoes, coriander, and most times, avocado!
Shrimp lovers should try a Coctel de Camarones, or shimp cocktail in English. This is pretty much the ceviche's cousin, served in a glass, featuring tomato paste and clamato juice in the recipe. An alternative dish is Aguachile, originally from the pacific region and presented in a molcajete, the Mexican version of the mortar and pestle. The standard recipe for Aguachiles includes fresh shrimps marinated for little over 8 minutes in in lime juice withred onions, cucumber, chili peppers and coriander. The dish also features raw veggies such as cucumber slices.
The array of spices and chiles is never-ending in the Mexican cuisine. But simplicity can also be found when least expected. Do not be afraid to try a serving of mango sprinkled with tajin, which consists of grounded red chili peppers, salt, and dried lime juice. Once you go tajin, you will probably never go back! Other common foods that are well liked with tajin are cucumbers, green apples, tamarin, and pineapple.
If you want to have a drink, remember, Micheladas are your best bet when in Mexico. Nothing will feel more refreshing than the mix ice cold beer, with even more ice, and lime juice. Add the rest o the ingredient to taste and cheers!
Other popular cocktails that live up to their Mexican roots are the Paloma, which mixes tequila with grapefruit soda, and lime, the Margarita and the Mezcalita, the former featuring mezcal instead of tequila, and the Chavela, which simply brings everything on board mixing beer, tequila, tomato juice, hot sauce and lemon. Yes, it is pretty much the Bloody Mary reborn in Mexico.
There are also non-alcoholic and very refreshing beverages to try during your summer in Riviera Maya. The most recommended one being the Horchata, considered by many the most authentic of Mexican drinks and made blending grounded long-grain rice, cinnamon, vanilla extract, milk, ice cold water and sugar.
Do not feel guilty if this article made you either feel hungry or wanting to pack and head straight to the Bahia Principe Riviera Maya Resort. We are with you on that. Hopefully, you will soon indulge in these flavors or, why not, try preparing them in your own kitchen!
When traveling with Privilege Club, remember to tag your social media posts with #VacationAsYouAre. Don't forget to follow and tag our Instagram and Facebook accounts.
Visit the Products & Services section and stay up to date with Privilege Club and Bahia Principe Hotels & Resorts.