The hotel offers an extensive and diverse range of culinary offerings, from Senda's innovative Dominican cuisine to Santa Yuca's wellness-focused dishes, prepared with ingredients from its own kitchen garden.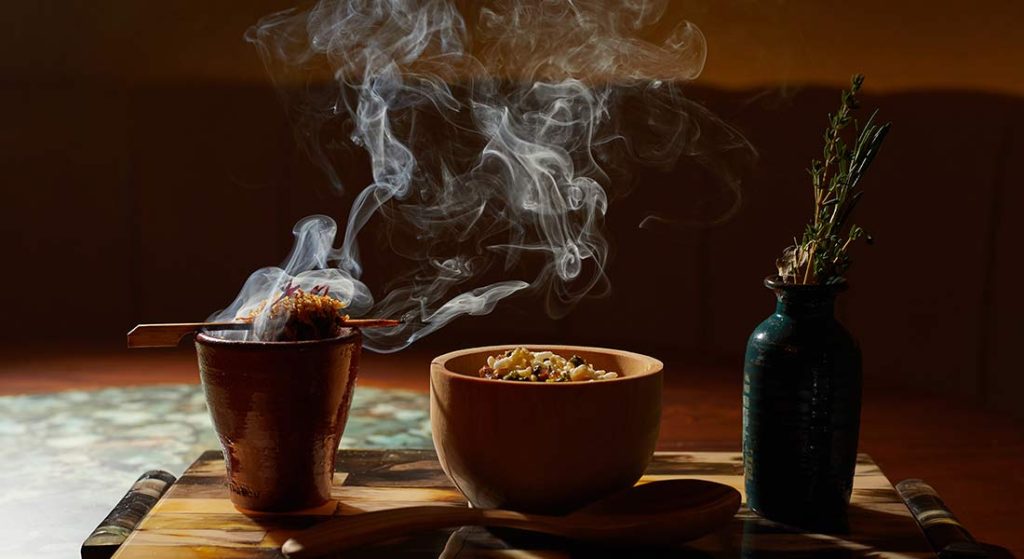 Gastronomy has become a fundamental part of tourism, contributing significantly to enriching the experience and boosting the economy of destinations. In light of this, Cayo Levantado Resort presents a variety of gastronomic possibilities to its visitors that will delight the palate.
The hotel's culinary proposal seeks to blend local culture with the use of natural and fresh ingredients, acquired from different sources, such as the kitchen gardens available on the hotel premises. As a result, the five restaurants range from tantalizing Caribbean-inspired dishes fused with Mediterranean touches to exotic Asian flavors, all of which promise intense mouthfuls that will take your taste buds on a journey.
"At Cayo Levantado Resort, our culinary offerings go beyond fine cuisine. We seek to reflect a piece of the area's vibrant culture and the abundant natural resources that surround the region, showcasing the heart and soul of the island," commented Antonio del Ojo, director of Food & Beverage at Bahia Principe Hotels & Resorts. "Each of the restaurants within the hotel shares a piece of the island's personality, an identity of its own, which when combined provide a unique experience. Our chefs pride themselves on using only the freshest and tastiest local ingredients to create dishes rooted in the country's rich culinary traditions, blending the best of the region's cuisine with an international twist," added Antonio del Ojo.
Senda – Dominican Restaurant
Its name means path or trail and is inspired by the work of the legendary Dominican poet Pedro Mir and the design guidelines of the poem "There is a Country in the World". Here, guests embark on a journey through local cuisine and culture, inspired by traditional Dominican dishes and local delicacies. The experience in this space starts at the reception where, honoring its name, the visitor travels along the path to the country's various provinces, tasting the flavor of the dishes prepared by local chefs in each one of them. From chicken broth to breaded "molondrones" that will please even the most discerning palate.
Senda is available to guests at an additional cost. And in order to provide this experience to a wider audience, visitors will be allowed access to the facility without requiring a reservation at the hotel.
Santa Yuca – Slow Food restaurant that concentrates the "four pathways"
This restaurant is located within the hotel's wellness area: Yubarta. Through the cultivation of respect for the land and its traditions, as well as making use of fresh, sustainably sourced ingredients and time-honored slow-cooked culinary traditions, dishes that help elevate personal well-being are created, hence its designation as a ¨Slow Food¨ restaurant. This space is part of the all-inclusive offer.
Santa Yuca is considered one of the flagship spaces, as it houses the dishes related to the four pathways to wellness (Refresh, Renew, Restore and Relax), a fundamental part of the proposal offered by the hotel. It offers breakfast and lunch, as well as healthy poolside snacks, with a creative menu rich in local ingredients, many of which are grown in El Conuco, the hotel's organic garden, and a menu designed by a team of chefs and mixologists, under the supervision of nutrition experts, who help elevate personal wellness as an important element of any culinary experience at Cayo Levantado Resort.
Carey – international restaurant during the day
Located in Cayo Levantado Resort's OLAH beach club, it offers guests a haven for relaxation, with a variety of pleasurable activities that embrace the natural daily rhythm of the tides.
It provides a tranquil atmosphere with a varied selection of lunches and snacks, as well as an international à la carte choice of fresh dishes made with market products, with a Mediterranean and Asian touch, integrating dishes from the Dominican gastronomy such as Boca Chica style fish.
Nikkei – Peruvian-Japanese fusion cuisine
As night falls on the island, Carey is transformed into a gourmet dining experience, with a contemporary menu featuring world-class cuisine. Nikkei is a restaurant that fuses food (Japanese-Peruvian) in a quiet and elegant atmosphere right in front of the beach.
In addition, the site offers classic and signature cocktails, expertly crafted to make Nikkei the perfect blend of high-end cuisine in a relaxed beach setting.
Manaya – steak house
Its stunning architecture, open kitchen and cellar with fine cuts of meat are some of the attractions that dazzle its diners. Manaya offers an elevated dining experience centered on grilled specialties inspired by unique and unforgettable traditional techniques. Guests can explore a choice of select cuts from Spain, the United States, Australia and Japan, as well as fresh fish, perfectly paired with an exquisite selection of Spanish, Californian and French wines. Its interior features native wood and stone textures, designed to create a comfortable atmosphere that synchronizes with the dancing flames of the grill. Manaya offers a culinary experience that allows guests to indulge in a world-class menu.
Like Senda, Manaya is available to guests at an additional cost. It will also be open to visitors from outside the hotel. Both this restaurant and Senda are only open during the evenings; however, reservations can be made for private events at any time of the day.
Palma Real – international buffet
Named after the iconic palm trees that adorn the shores of Samaná Bay. The restaurant is designed to foster a lively sense of community. Through its open market concept, the restaurant has different areas offering a broad range of international cuisine, from Italian pastas and pizzas to fresh seafood including sushi, sashimi and ceviche, as well as a wide variety of meats and a wonderful selection of desserts from its French patisserie. All prepared in an open kitchen that allows the skills and passion of talented chefs to be on full display. A full menu is served for breakfast, lunch and dinner in a relaxed and welcoming atmosphere that combines exquisite global flavors with the heartbeat of the local village.
Finally, it is possible to say that the gastronomy of Cayo Levantado Resort allows for a high-level experience that highlights the varied Dominican culinary culture while offering an exciting revolution of flavors with a selection of world-class dishes ranging from the traditional to the avant-garde, making it the ideal destination for lovers of gastronomic innovation.
Visit the Products & Services section and stay up to date with Privilege Club and Bahia Principe Hotels & Resorts. Don't forget to follow us on Instagram and Facebook. When booking with Privilege Club, tag your social media posts with #VacationAsYouAre and join the online community of members sharing their vacation experience.