Imagine tasting a flavor that unites the cuisine of two opposing hemispheres, two countries thousands of miles apart. A culinary dream come true. Here's everything you need to know about Nikkei cuisine.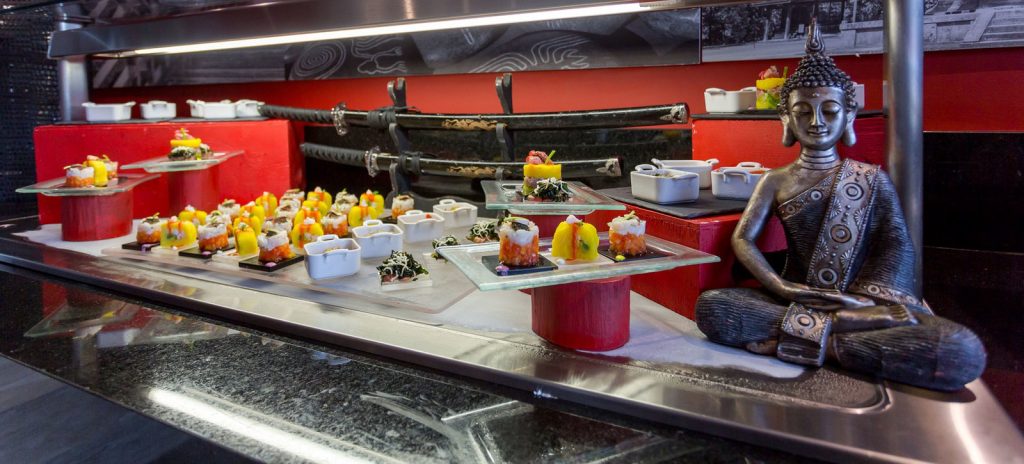 How did Nikkei cuisine come about?
In 1899, more than 700 Japanese immigrants landed on the Peruvian coast, in search of new job opportunities. At first they found their place as laborers, working to produce cotton and sugar. But as time went by, they moved to the cities and began to trade.
As a result of the process of adaptation to their new country, in their homes they prepared native dishes with a Japanese touch. Influenced by the possibilities available in Peru, they created new dishes that brought together ingredients available in both countries (rice, fish and vegetables, etc).
Their need to integrate into their environment combined with culinary creativity gave rise to Nikkei cuisine. It was officially recognized in the 80s, and since then it has been known across the globe as Japanese Peruvian cuisine.
What does Nikkei mean?
The term Nikkei refers to all Japanese emigrants as well as their future generations. This means that Nikkei also includes all Japanese people who live outside their homeland in any part of the world. The community located in Peru, however, is one of the largest, reaching 50,000 people and up to five generations. It was also in Peru where the most notable gastronomic fusion took place.
Some typical Nikkei dishes include, ceviche nikkei tiraditos, the mix of sweet potato and salmon and octopus with olives.
Nikkei cuisine has crossed all borders and can now be found in many parts of the world. In fact, the hotels Grand Bahia Principe Aquamarine, in Punta Cana, and Grand Bahia Principe Coba at the Riviera Maya both feature an excellent Nikkei restaurant called Mashua. So go ahead and book your next culinary experience.
Visit the Products and Services section and read more about your favorite Bahia Principe Hotels & Resorts destinations.