From lying on the beach all day to literally flying through the jungle. Both are actually possible when you choose the Caribbean as your vacation destination. Let's go over 3 ways to enrich your all-inclusive experience.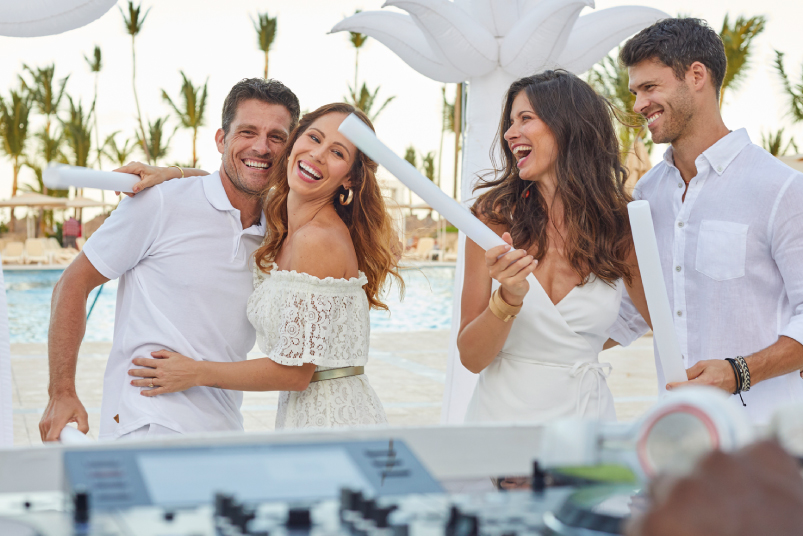 Whether you pick Runaway Bay in Jamaica; Punta Cana, La Romana, or Samana in the Dominican Republic; or the Riviera Maya in Mexico, you are bound to have an unlimited range of attractions to enrich your all-inclusive experience and cross activities off your bucket list of adventures. That is if you really put your mind into it.
Review the day's activities.
The animation team wakes up in tune with the sun, literally. And they have put together a comprehensive program to keep every guest entertained. From morning aquagym, to the afternoon's dancing class. Followed by the night shows presented in either the hotel lobby or theatre. Remember that depending on the experience offered by the hotel, between Treasure, Escape or Friends and Family, there will also be multiple activities designed especially for that experience.
Author's recommendations: the daily or weekly schedule is often displayed nearby the front desk. Be sure to inquire about upon check-in so you do not miss any activity that may be to your liking or that of your traveling companions.
Satisfy the curiosity of your palate.
When in Rome, do as Romans would and when at the all-inclusive resort eat to your heart's content while trying new dishes. If you are traveling from another country, chances are you will find new dishes to try, or to have the chance yo eat something you would not be able to have back home.
Author's recommendations: the Privilege Club members have the advantage of a-la-carte dining every night of the week. Make use of the perk to visit different specialty restaurants. Try gourmet dishes straight out the kitchen, made just for you. Sit at a Japanese teppanyaki and watch a live cooking show. Or try a rather new concept such as the Nikkei Cuisine, where the Peruvian cuisine meets the Japanese cooking arts for a feast of flavors. Meat's lovers may want to reserve a night for a visit to the Rodizio or the meat specialty restaurant.

Privilege tip: weeks before your vacation you will receive the online pre check-in form. Complete it in order to get part of your check-in done with and to pre-book your dinners. Bahia Spa treat ments can also be booked!
Explore attractions off the resort.
While not really part of the all-inclusive per se, taking a look at the tours and excursions off the resort can turn out to be surprisingly worthwhile. Remember, you are visiting another country, a whole new culture, and attractions that have been prepared to welcome you and to provide value to your experience in the destination so that you may return in the future.
Writer's general recommendation: book a day trip in a catamaran. If you have not lived the sailing experience then this your chance to do so. Take in the view and the fabulous sights of the Caribbean sea. Feel the breeze as the vessel navigates the waters and have a go at snorkeling if you get the chance. Many catamaran day trips often include it, along with meals, drinks, and swimming time. There are a number of excursions that also feature fishing time and the necesary gear.
If you are visiting the Riviera Maya, and love exploring new things, then booking a tour to a Mayan ruin is a must. Look for an option that combines more than one activity. Heading to Runaway Bay? A day in Ocho Rios offers the chance to visit popular waterfalls.
In the Concierge Recommends section you can find multiple suggestions compiled by the Privilege Family on tours to explore during your vacation that will surely enrich your all-inclusive experience. You can also consider other fun things to do or hot spots within the resort by reading our article on Fun Outdoor Activities With Friends.