The best part of visiting another country for your all-inclusive vacation is not having to worry about going over the budget with your meals. The second-best part is that if you are going to the Riviera Maya, you will have the chance to try an entirely new cuisine, delight in specialty restaurants, and indulge in the rich new flavors that Mexican dishes bring with them.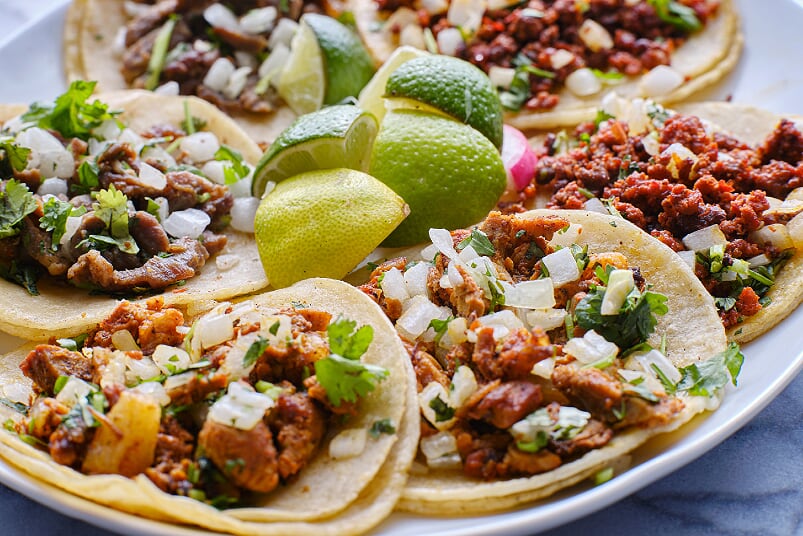 The Mexican culinary scene is one of the most varied in terms of dishes and recipes. There is a number of recipes known across the globe. But there are also many more Mexican dishes that have yet to leave the country. Recipes of deep-rooted elaboration based on local traditions and ingredients, that could even be found only in their region or town of conception.
Did you know? The gastronomies of Mexico and France were recognized by UNESCO in its list of Intangible Cultural Heritage of Humanity, this being the first time that the organization includes specific gastronomy in said list. After doing so, the Mediterranean diet was also recognized in the same way.
The objective of UNESCO's list of intangible cultural heritage is to protect popular cultures and traditions that have a particular value for humanity and must be preserved.
Here are the Mexican dishes we think you should definitely try during your next visit to the Riviera Maya:
Chilaquiles and Tostadas
The first consists of small pieces of tortilla, not nachos, cooked in green or red sauce and topped with cheese, raw onions, cilantro, and sour cream. They are normally served with shredded chicken or eggs.
For the second, you can also build your own Tostada based on your ingredients of preference. A high-pile taco that becomes messy to eat but is just well worth it.

Cochinita Pibil
The meat is slowly baked in achiote chile paste, tomatoes, sour orange juice, onions, and chile in a banana leaf. The result is the most tender meat in the world that is filled with flavor and tons of juices from the cooking. You can have just the meat with side dishes or go all in and make a "torta" which is a sandwich, or prepare tacos.
Aguas Frescas
It is hot in the Caribbean and nothing feels more refreshing than these cold beverages. Jamaica, horchata, tamarind… are just some of the flavors available. Go ahead and give the classic Mexican horchata a try, made with rice, milk, cinnamon, and sugar and served very very cold.
Mole Poblano
A dark red or brown sauce generally served over chicken or in enchiladas or tostadas. The base for mole sauce is a chile pepper and then a large number of ingredients is added including black pepper, achiote, guaje (dry roasted seeds), cumin, cloves, anise, tomatoes, tomatillos, garlic, sesame seeds, dried fruit and local herbs.
Pico de Gallo
It will probably become your favorite topping! The main ingredients of this fresh "salsa" are tomatoes, cilantro, onions and lime juice marinated chiles. You can make it spicier or leave it as it is. Have a blast with the combination of flavors!
Tacos al Pastor
The pork is marinated in an achiote chili paste, cooked in a vertical spit, and then shaved off onto fresh corn tortillas. Add your favorite sauce, sweet onion, coriander, and eat away. The tacos will also come with roasted pineapple, a sweet signature of this taco that blends with the flavor of the achiote chiles. It will be as spicy as the sauce you choose.
Ceviche
Lemon, onion, tomato, coriander, salt, pepper, and, if you go for the classic of the region, shrimp. Be sure to add avocado, and you can't miss the avocado with the ceviche!
Salbutes
Crunchy fried tortilla, silky black bean puree, spicy habanero chili, and pickled onions. Definitely a combination that turns a few simple ingredients into a daring dish. Be sure to have it immediately after being fried for crispiness.
If you are hungry after reading this article then our mission has been completed. We do hope you give these Mexican dishes a try on your next trip to the Riviera Maya. All of them, and many more, can be found during the Mexican themed nights at the buffet of any hotel at the Baha Principe Riviera Maya resort. Check-out our Monthly Flavor section for more articles on the local cuisine of the Privilege Club destinations and recipes.