Imagine flying between rainforest trails while gaining incredible views of the surroundings. From rivers, waterfalls, or majestic mountains to a panorama featuring blue tones from a nearby beach or coast. Going for a zip line tour is an experience full of emotions, adrenaline, and beauty.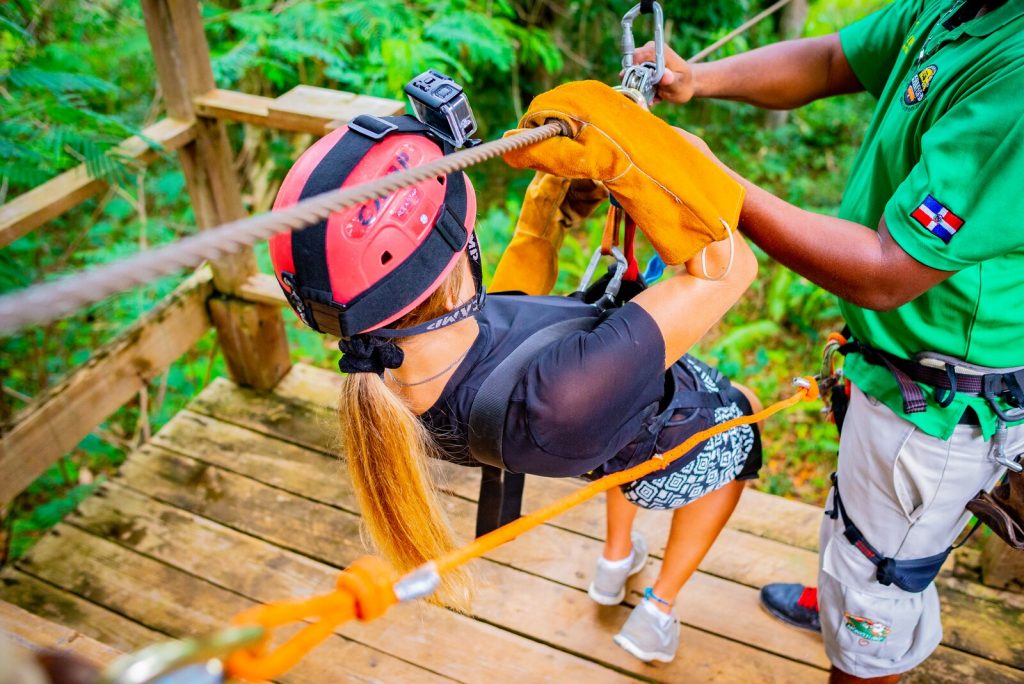 A zipline is defined as a cable that is suspended above an incline to which a pulley and harness are attached for a rider. The incline of a zip line allows the rider to be pulled by gravity along the line. History demonstrates that originally the zip line actually had multiple purposes, amongst them transportation from one place to another and to send and receive goods.
Today, ziplines are mainly used for recreation at children's adventure parks and canopy tours. Many eco-tours promote the zip line tour, where guests can explore the beauty of the local scenery from above without leaving a big carbon footprint in the area.
Free your body, fly from platform to platform while enjoying the fresh air.

What should you bring on a zip line tour? For full enjoyment you must have a lot of desire to experience adventure. Also remember that you are in the Caribbean so don't forget your insect repellent. It is recommended to take sunscreen, comfortable shoes, sportswear that you don't mind getting wet and of course … a camera!
Here are just some of the popular options that you can consider during your stay at Bahia Principe Hotels & Resorts:
Anamuya Mountains nearby Punta Cana features the very first zip line in the DR.
Ideal for everyone, from the experienced daredevils to those jumping for the first time. Bavaro Runners Adventures' 18-platform course boasts 12 zipline runs, one of the longest in the country. With training and gear prepping from expert guides, you'll glide up to 800 meters (2,625 feet) above lush jungle canopy at the Anamuya mountains, swerving and riding solo, or alongside your partner. It's one of the most popular ziplines and easily accessible for everyone visiting the destination.
The province of Samana combines the exuberant and the majestic in a Zip Line adventure.
Free your body, fly from platform to platform, and enjoy the air with a privileged view. It consists of 10 lines totaling 1750 meters long.
The cables are calibrated with the necessary speed to fly and enjoy views of Cayo Levantado Island, Los Haitises National Park, and the exuberant nature of the Juana Vicenta region. Your longest flight will be of about 450 meters!
The ATV + Zip Lines in Riviera Maya combine the very best the destination has to offer.
Venture into the Mayan jungle and be a part of nature as you live the most thrilling adventure riding an all-terrain vehicle 4×4 into the Mayan jungle. Fly through the jungle canopy on a thrilling 7-lines ride and explore an underground river and an open cenote with crystal clear waters. Biodiversity and mystical wonders await!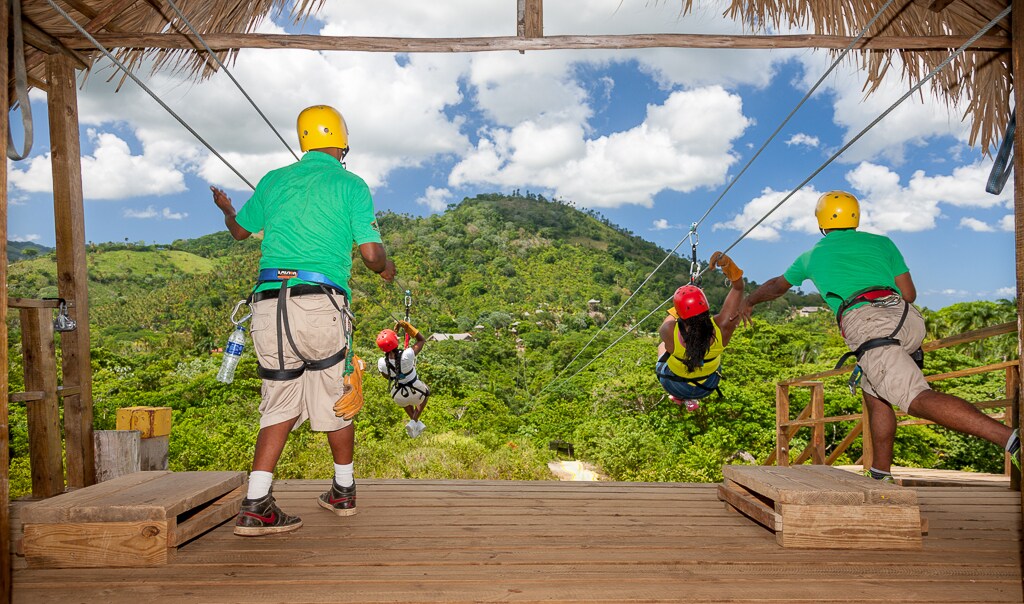 Go ahead and plan for a zip line tour during your next vacation. Visit the Concierge Recommends for more articles about unique things to experience during your vacation at any of the other Privilege Club destinations.