For many traveling is all about a vacation, a getaway from the mundane and the routine. For others, it may be a business trip, a change of scenery or the opportunity to try things like never before. We can agree that there is an infinite number of wonders available at many destinations. From going up in the air to exploring the magic beneath the oceans. Let's go over three unique travel experiences that are just out of this world.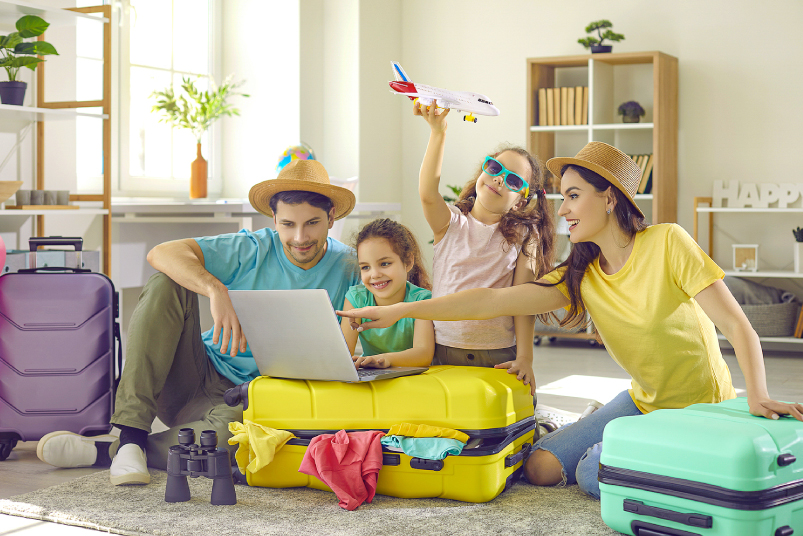 Visiting a new destination will give you bragging rights and many photos to remember the trip by. Purchasing souvenirs will provide a tangible way to teleport yourself back there and trying the local food will cement the experience in your palate. However, each destination could very well be like no other and feature unique travel experiences that alone are worth the trip.


Soar the skies and take in a different air.
If you have never ridden a hot-air balloon, then your vacation is the best moment to do it. This one-of-kind experience doesn't require much training, other than being sure there is no fear of heights. The one thing you want to make sure of is that the view will be one to remember. Whether it is a sunrise or a sunset, do not be afraid to witness the landscape from above. And you know it will be worth it if already looks nice from the ground.
Popular destinations for a lift-off ground are Teotihuacan in Mexico, Cappadocia in Turkey, Luxor in Egypt, Monument Valley in Utah, and Albuquerque in New Mexico, where the Albuquerque International Balloon Fiesta is held. The largest of its kind!

The sky is the limit, but so is the summit.
Exploring a trail is not always the first thing that comes to mind when thinking about a vacation. But many can agree that their first hike became the first of many adventures to come, fast becoming the best reason to travel abroad. Reaching a summit, completing a trek, standing next to a cross or a flag that another conqueror left there and thinking "I did it". It truly is a wonderful sensation where endorphins and marvel come together for a fantastic view.
Some fan-favorite trails that will grant the title of king or queen of the world include the Inca Trail in Machu Pichu in Peru, El Teide in Tenerife, South Maroon Peak in Colorado, Grand Canyon National Park in Arizona, Blue Mountain Peak, and Mystic Mountain in Jamaica, La Ruta de Los Cenotes nearby Puerto Morelos in Mexico, or the Rucu Pichincha which is only a cable car trip caway from Ecuador's capital city of Quito, oh and 3,945 meters above sea level!
As you can see, there is a hike or trail for just about all tastes and levels!

Under the sea, under the sea… darling it's better!
A simple day at the beach will reap a lot of benefits., now imagine a day exploring the submarine world. Check out our article on Snorkeling for Beginners if you are thinking about it, as this is the first step to get going. Become one with the marine life and move freely in an experience closest to what exploring the galaxy may be like.
Did you know? Diving is beneficial to build strength and develop endurance and flexibility. Whether you are just starting to enjoy the ocean with shy dives while the snorkeling gear or are already going into the deep, the mixed emotions of freedom, to always be on the discovery, yet remaining on a meditation-like disconnect may just be enticing enough to plan a trip to new destinations and explore their underwater world.
Just as the world is wide, so is the sea. Some of the destinations offering amazing diving spots include Bonaire which is considered the capital of diving, Cozumel in Mexico, Cayman Island, Bahamas, Roatan in Honduras, Silver Bank in the Dominican Republic, and Curaçao.
There you have three unique travel experiences that on their own hold enough reasons to pack and go. On your next trip, be sure to include at least one adventure outside the resort and uncover the marvels that the destination offers. Tag your social media posts about these travel adventures with #VacationAsYouAre as you discover and indulge. Don't forget to follow and tag our Instagram and Facebook accounts.