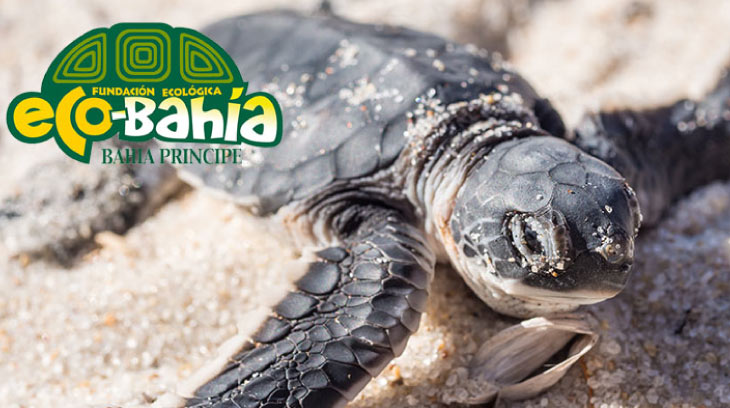 Continuing the tradition, the inauguration of the sea turtle nesting featured a Mayan ritual held at the beach of Luxury Bahia Principe Akumal.
Each season the team patrols the beaches every night from April to September, in order to protect the nests. Three types of nests are set, the in-situ, the relocated and corral (protected area). Two months later, those eggs will hatch and the hatchlings will release the turtles into the sea (from June to November).
In 2017 the sea turtle nesting season at Bahia Principe Riviera Maya resort concluded with a breaking record of 2,353 nests and 203,000 hatchlings.
Mexican laws consider all sea turtle species endangered. The team at Fundacion Ecologica Eco-Bahia commits more than ever to their survival.
Below some tips they share to contribute to the well-being of the sea turtles:
• Do not throw garbage into the sea, especially plastic bags, turtles can easily mistake them for food.
• Keep beaches clean – please do not leave trash on the beaches, and if you feel inspired, please remove trash left by others.
• Do not purchase or consume turtle eggs or products derived from sea turtles.
• Denounce any act that attempts against sea turtles.
• Do not bother the turtles or other animals.
• During nighttime, avoid unnecessary lighting (such as flashlights and camera flashes. The moon should be the only light present, and will guide the hatchlings to the sea.
For more information visit News.
For more information about our Privilege Club visit our official page.