This year all trips whether long or short, were indeed exceptional. During staycations we perfected our knowledge about our own turf and when going away, we tried new things and, with a daring attitude, did what never before crossed our minds. Adrenaline kicked in for some and the time to simply take things slow was embraced by others. And all that has been summed up in TripAdvisor's Travelers' Choice 2022.
The Travelers' Choice 2022 Best of the Best winners are decided by travelers around the world who decided to share their experiences.
Here are some noteworthy mentions, just in case you need reasons to plan another trip.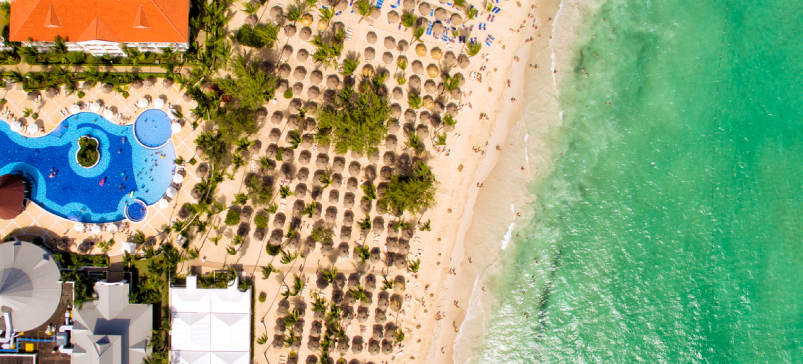 Best of the Best: Best Beaches of the World.
A popular day trip when visiting Quintana Roo is a visit to Isla Mujeres, a 15-minute ferry ride away from Cancun. It is completely doable if you step out of the hotel when visiting Bahia Principe Riviera Maya Resort. Playa Norte, located in Isla Mujeres, occupies the 19th spot on the World's Best Beaches.
For another consecutive year, and this time placing 23rd on the same list, is Bavaro Beach, in the Dominican Republic. It is among the longest white sand beaches in the Caribbean. Extending 48 kilometers and surrounded by coral reefs.
Best of the Best: Best Destinations of the World.
Mayan ruins tower over the sea in Tulum, which has placed 4th as the World's Best Destination. The formerly walled city was one of the last to be built by the Mayans, and its archaeological sites are incredibly well preserved. An outing that combines the idyllic beach experience with a unique setting where culture and history make it even more enriching.
Placing 14th is Playa del Carmen, an enchanting spot where all the charms and attractions of the Riviera Maya come together. Diving experts love it, beachgoers adore it, party enjoyers cannot skip it and foodies just keep returning.
Just three spots away on the list, placing 17th, is the Dominican Republic as a whole. Because travelers just couldn't decide which of its many destinations to choose from. From south to east and north to south you can keep yourself busy looking for your favorite bit of sand along the 1,600 kilometers of sandy coastline. Over 200 beaches have been named!
But there is more to the DR, renowned golf courses, world-class dining experiences, mountain trekking, diving and snorkeling spots, fishing and watersports, ecotourism, rivers and lagoons, and so-much-more.
Best of the Best: Most Popular Destinations of the World.
Featured in this list are Cancun in Mexico and Tenerife in the Canary Islands, Spain. Occupying the 3rd and 13th spots respectively.
Jamaica reigns 1st as the Caribbean's Most Popular Destination.
And to no one's surprise, Cancun takes the number 1 spot in Mexico's Most Popular Destinations, followed by Cozumel and Puerto Morelos, both in Quintana Roo, and taking the 5th and 6th spots on the same list.
Remember, when booking with Privilege Club, tag your social media posts with #VacationAsYouAre. Don't forget to follow and tag our Instagram and Facebook accounts.