What better way to escape the mundane and everyday routine than trying new stuff, going off on new adventures, indulging in different weathers, working up a new tan… or even better savoring new flavors! whether liquid or solid, warm or cold, sweet or salty, here is our take on local dishes you must try when leaping into the gastronomies of the Dominican Republic, Jamaica, Mexico, and Canary Islands, Spain.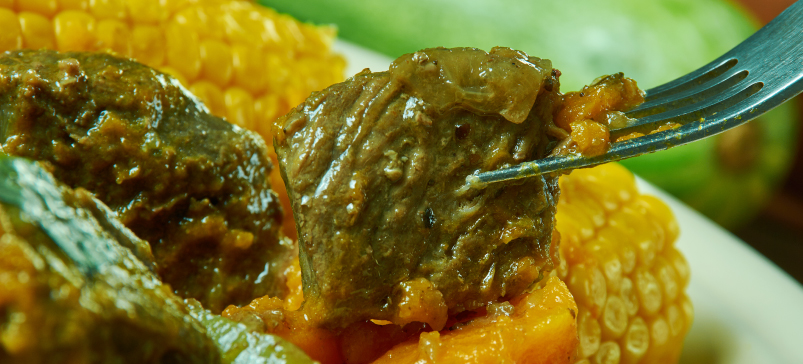 The second largest island of the Caribbean has a lot to offer, and heart dishes and refreshing sweet beverages are at the top of the novelties to explore.
It will come to the surprise of many, but not all, that some of the most traditional dishes prepared and loved by locals, are warm broths. Yes, even when having a repertoire of unique treats to choose from such as cativias, which are patties made with tapioca flour, or mangu, an exquisite mash of green plantains, butter, and olive oil, and even a refreshing morir-soñando, a shake that consists of orange juice and milk. Dominican or not, any soup lover with a craving for tropical deliciousness will be head over heels for a Dominican sancocho. Unlike other sancochos of the region, this one is more of a stew, with enough meats, sufficient tubers, and veggies and spices to build an amazing flavor.
We know, we know.. stew in the Caribbean? Yes! And add some white rice and avocado while we are at it. There is no better way than the Dominican way. If you want to recreate its recipe then this article is for you.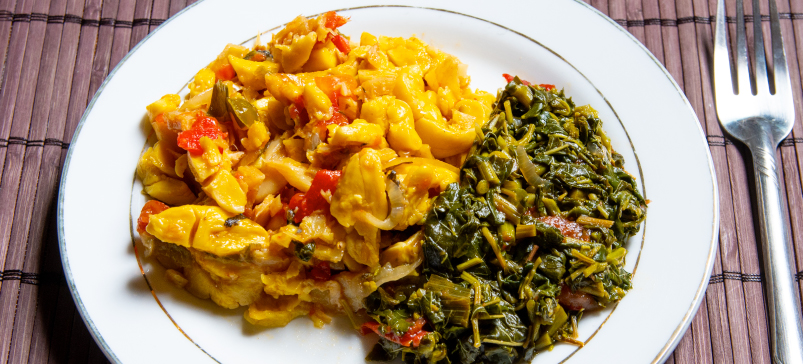 What can be expected from the the land that gave us Bob Marley and Usain Bolt, if not some of the best and most unique flavors?
The national dish and the one we recommend is the Ackee with Codfish, or ackee and salted fish, as is popularly known. The most striking element of the dish is the ackee fruit, originally imported from Ghana but now abundant on the island According to rumor, the secret is to sauté the fish with vegetables and local spices, and above all, ensure that the fruit is well ripe.
Here is a fun fact! Ackee is also the national fruit of Jamaica. The appearance of the edible portion of the ackee fruit is very similar to scrambled eggs.
Coming in a close second, because you are on vacation and you should eat to your heart's content, is the popular jerk chicken, nowadays considered a classic of the Jamaican culinary scene. Use this recipe to create your own jerk sauce.
Mexico lindo y querido, why do you make us so hungry? By now it has become clear that there is a world beyond tacos, but what can we say, there is so much you can do with a corn tortilla and countless fillings, toppings, and whatnot.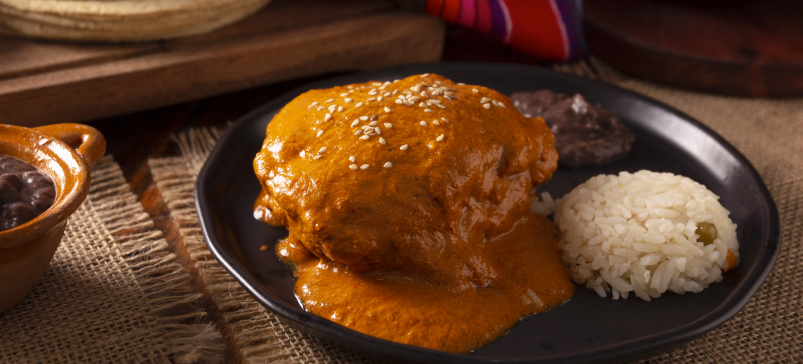 Different dishes with similar ingredients but arranged, cooked or presented differently include chilaquiles, gorditas, sopes, huaraches, tacos dorados, tlayudas, and tamales. These and many more with varying amounts of meats, more o fewer veggies, cream or no cream, or even a seafood version.
If we had to choose something unique, then we have to recommend giving the Mole Mexicano a try. Mole, from Nahuatl mōlli which means "sauce" is just that, a sauce or marinade depending on how you choose to use it. A wonderful mix of flavors featuring chilis, fruit, nuts, seeds, and Mexican chocolate.
Did you know? There are over 50 different types of mole, with Puebla and Oaxaca being the best spots to go find them. At Riviera Maya, you can try the classic mole, and then the black, green, and red. recipes.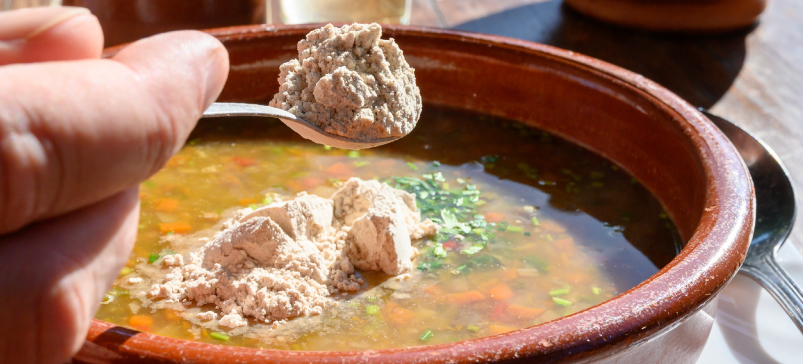 They say that the best way to discover a place is through its cuisine. Some even say the best way to a person's heart is through their stomach and with good reason! Culinary delicacies found in places like Tenerife are unmissable pleasures for you to try during your time in the Canary Islands.
Either fried cheese or potatoes with mojo sauce (oil, vinegar, garlic, salt, and either mild paprika or cilantro) are the best way to start a meal. However, the stellar role would likely go to the Canarian Puchero, a delicious stew with chickpeas, corn on the cob, green beans, pumpkin, potatoes, meat, and cold cuts. Now we can see where the Dominicans may have gotten inspiration for their own sancocho.
As a bonus, you have got to try the Canarian Gofio, which is basically a flour made with roasted grains or other starchy plants, and a bit of salt.
And you, what will you be eating on your next vacation? Remember, when booking with Privilege Club, tag your social media posts with #VacationAsYouAre. Don't forget to follow and tag our Instagram and Facebook accounts.