The travel bug has bitten us all and the doctor says its effects will not go away. The resorts are ideal to relax and unwind, bathe under the sunlight and enjoy culinary intricacies. Then there is another type of leisure travel, mostly oriented towards exploring new cultures, their history, and popular sites. Did anyone say Paris? If you are visiting similar cities, do not have much time or simply forgot to put together a route of your making, a walking tour is probably your best bet when wanting to fully explore them.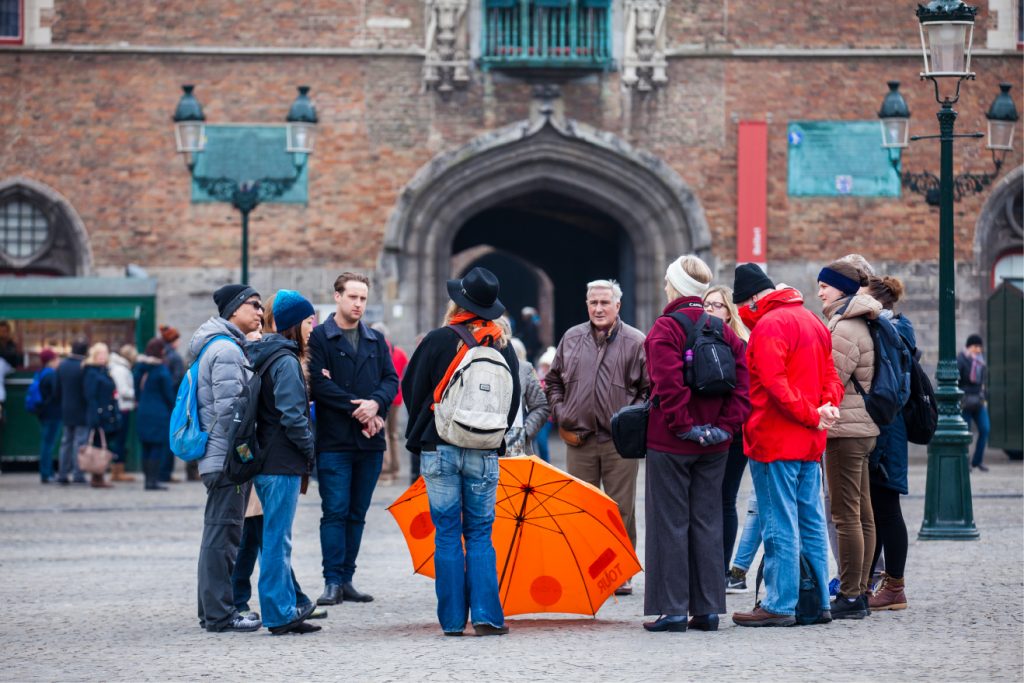 If you've visited cities like Bogota, Quito, Barcelona, Mexico City, Madrid, New York, or Berlin then you are familiar with the feeling of not wanting to ride the metro. All to prevent missing a compelling site, the perfect spot for a photo or simply missing out on the perfect weather.
Walking tours are often the best option when wanting to explore part of the city on foot.
They are usually done at a relaxed pace, with a carefully planned route that helps understand the history and significance of many local attractions. This type of tour allows you to free yourself off the tourist map, as you take in all the facts and tips your guide has to offer. Booking a walking tour in the morning will ensure you get all tidbits on all you need to know in order to enjoy the rest of the day and all the other attractions available such as museums or cable cars. There is often an evening/night version of a walking tour which features popular neighborhoods to enjoy during nighttime.
Are they free? Maybe not all of them, but in many popular destinations such a Panama City, Buenos Aires, Bogota, Dublin, Madrid, Rome, or San Francisco it is common to come across the "Free Walking Tour". These are hosted by local travel agencies or independent knowledgeable local guides. The tour is mostly done in small groups, can last a few hours, depending on the route to explore, and in many cases, the guide will be bilingual. In a free walking tour, there is no fixed price, but tipping is generally done, based on the attention, dedication, duration, and knowledgeability the tour guide had.
Did you know? According to GuruWalk the country with the highest number of walking tours is Spain, followed by Mexico and India. The website became popular for allowing local guides to register their tours and services, thus receiving reviews from its customers and gaining recognition. This opened the walking tour modality to many destinations across the world simplifying the experience of discovery and familiarization for many travelers.
There are many ways of enjoying your travel experience. The Privilege Collection travel portal offers the option of booking sightseeing tours that include air-conditioned transportation, bilingual services, leisure time, meals and may even feature entrance fees to several attractions, if included. Also available are the Hop-on hop-off Bus Tour, artistic tours, themed tours, GoCar Tours and of course, gastro Tours. Go ahead and login to review the tours available.
Visit our Travel Talk section to read about other travel recommendations.