Your upcoming vacation at Punta Cana just got more exciting with the recent opening of a brand new Bahia Scouts Waterpark at Esmeralda.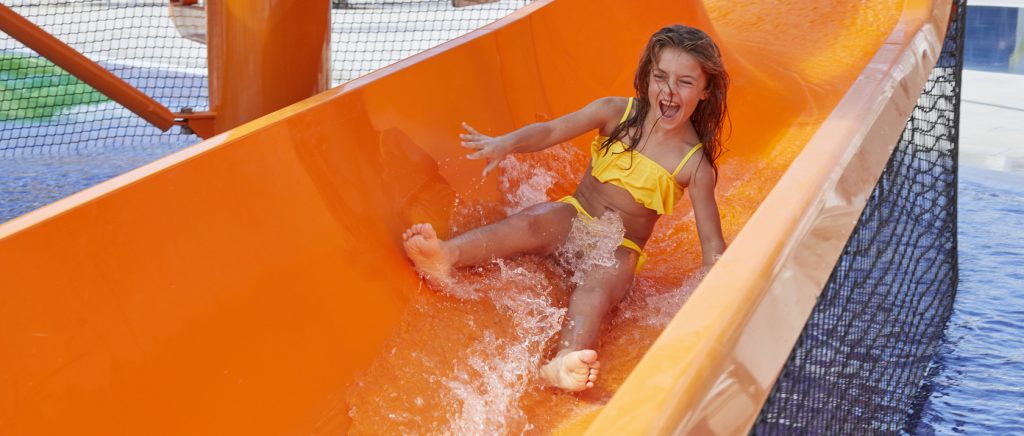 Luxury Bahia Principe Esmeralda is one of the ocean-front hotels within the Bahia Principe Punta Cana resort. Being part of the Friends & Family Experience, the hotel features enough of all worlds to satisfy the vacation of all family members.
Children will enjoy refreshing fun as they glide down the water slides of the new Waterpark at Esmeralda.
The Bahia Scouts Water Park joins a repertoire of services destined to enhance the all-inclusive experience at Bahia Principe. Being only steps away from Los Geranios, one of the hotel's buffet restaurants, which sports a new shaded terrace area to relax in while your little ones play around.
A range of watersports, a teen's club, two different pools in close proximity to snack bars and pool bars, and access to the services and facilities of the adjacent Grand Bahia Principe Punta Cana are only some of the reasons why your next vacation should be at Luxury Bahia Principe Esmeralda. In addition to being only a few steps away from the shores of Bavaro Beach.
Did you know? Bavaro Beach has been chosen several times as one of the best beaches in the Caribbean, according to reviews on TripAdvisor, and featured in Flightnetwork's travel blog about best beaches of the world.
Remember, your Privilege Club vacation at Luxury Bahia Principe Esmeralda, gives you exclusive access to member-only advantages and facilities such as the Privilege Lounge, located nearby the hotel lobby. Enjoy your favorite beverage as you spend your days at the Privilege Beach, an exclusive serviced beach area. The Privilege Concierge will cater to your needs during your family vacation.
Check out the Products and Services section to learn more about your favorite destinations.