We are Ben and Leone, and live in Etten-Leur in the Netherlands. We have been a member of the Privilege club since 2011 and have already vacationed at many of the Bahia Principe Hotels & Resorts.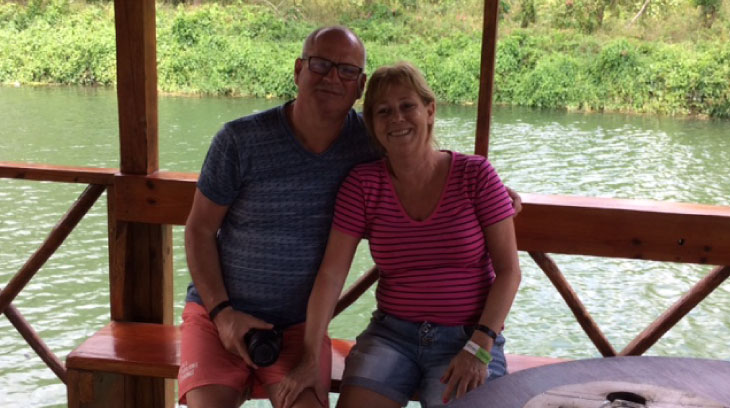 A few years ago we visited Luxury Bahia Principe Ambar, which at the time was really good. So we decided to visit this resort again after the thorough renovation that took place last year.
Once again we received a warm welcome from our Privilege Concierge, Katlin, who had arranged everything to perfection.
Upon arriving at our room our expectations turned out to be exceeded, the location, the Junior Suite Deluxe Swim-up –it was simply amazing to have a pool right in the terrace!
We were regularly approached by non-members during our stay and asked about our experiences with the Privilege Club. I can definitely say that the club has given me more service and hospitality than promised when I became a member. Our expectations are always exceeded.
Everyone at the resort is always cheerful and friendly, including the club staff. Sometimes we have a special click with a person. In this case it was with a bartender at the Privilege Lounge. Every evening after dinner, we stopped by to have a drink at the Lounge and taught him some Dutch words. He, in turn, gave us his the family recipe to prepare a Mama Juana.
In short, it was again an unforgettable experience to be a Privilege Club guest at Luxury Bahia Principe Ambar, and we will definitely return again.
For more testimonials visit Member Spotlight.
Visit our official website more information about the Bahia Principe destinations available through your program.