If you cannot go eat your heart out and delight in the variety of tropical flavors available at Bahia Principe, then we bring a few Caribbean dishes to your kitchen.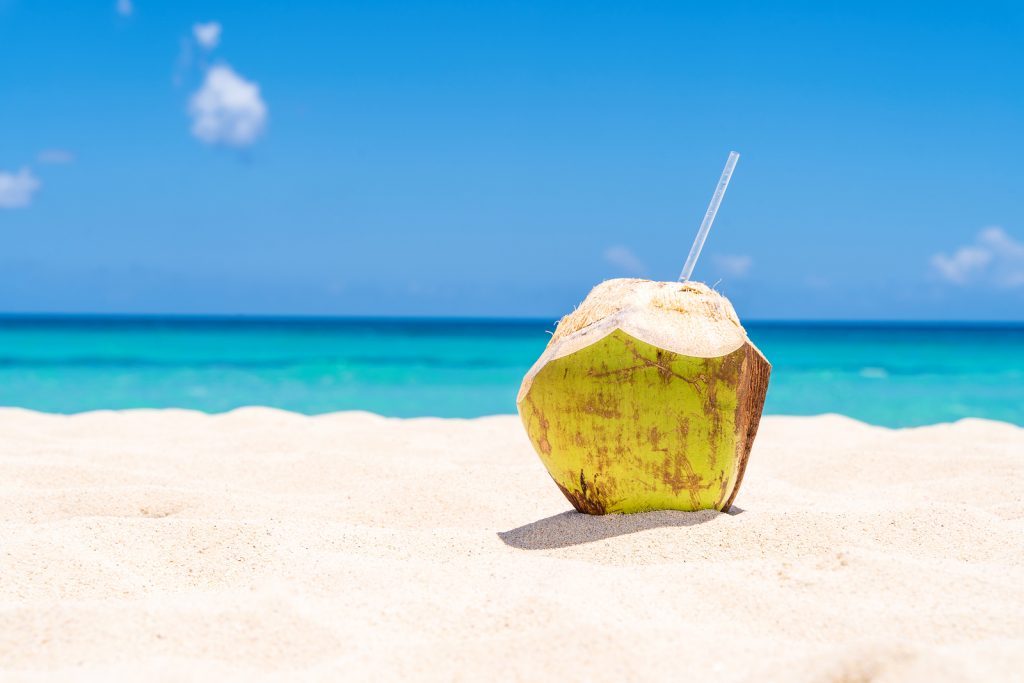 When do we think about vacation what are the Caribbean dishes that come to mind?
From the savory Jerk Chicken in Jamaica to the many, many, many Mexican dishes make up the countries popular cuisine. The variety of rice recipes conceived in the Dominican Republic also disserves a place in our list. For this occasion, we have chosen a few options that can be easily improvised while at home.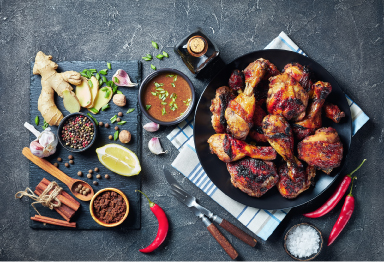 Incorporate a Jamaican essence into your dishes by wiping a quick mix of the main ingredients for their Jerk Sauce. Mix allspice berries, thyme, nutmeg, cinnamon, garlic, ginger, brown sugar, scotch bonnet peppers, scallions, salt, and pepper. The jerk sauce is used to marinate pork, chicken, meat, and even fish. It can also be served on the side. Click here to read our detailed recipe for this jerk sauce.
The recommended beverage to accompany the hot smoky dish is a fresh cold one. Extra points if you have a few Jamaican Red Stripe beers.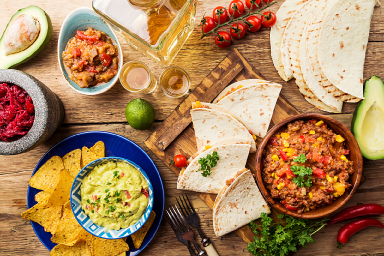 Before diving into the world of Mexican cuisine, first, we should master the art of making corn tortillas from scratch. All you need is 2 cups of masa harina or maseca per 1.5 to 2 cups of warm water depending on the brand of flour you get. After making the dough, knead it and then press it. Afterwards, cook the tortilla for about 30 seconds on each side.
It is quite an extensive array of snacks and dishes where you can employ the freshly made tortillas. Bake or stir fry them for nachos, flautas or tostadas. Grab your favorite toppings or remain Mexican with a mix of cheese, beans and guacamole. Bake up some enchiladas or stuff with cheese to make quesadillas.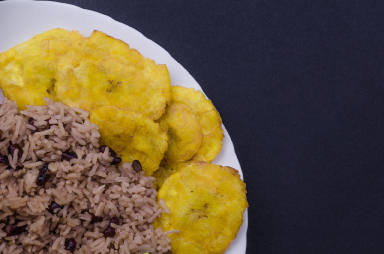 Along with idyllic beaches and never-ending summer, the Dominican Republic also offers a cuisine rich in variety, and best of all easy to recreate with 1-ingredient meals and snacks. The popular manguserved in the breakfast buffetismade by boiling and mashing green plantains, adding butter or olive oil for texture and to pump up the flavor. You can also make tostones, by dicing and frying the same green plantain.
Other popular Caribbean dishes of the island involve the use of tubers like the cassava bread and yucca mash, both made with yucca root, either grated dry or boiled and mashed.

Intricate local preparations, but still with no level of difficulty, involve the use of coconut milk, elaborated from the meat of mature coconuts. The white goodie can also be dried and grated, used as flakes or to make coconut flour. All in all, Dominicans use coconuts, or parts of it, in bakery, pastry, mixology, and for marinating.
The coconut milk is one of the main ingredients for our recipe for rice with pigeon peas, which also goes extremely well with fish and either tostones or fried yucca sticks on the side.
Our article or Dominican foods you should not miss has even more options to help bring the island experience closer to you. We hope access to the ingredients mentioned is possible and that this selection of Caribbean dishes is to your liking. Message us on Facebook or Instagram if you have any questions.