An assortment of restaurant options, a dedicated area at the main buffet restaurant, a daily schedule full of activities to entertain all. Perhaps a waterpark with fun and refreshing waterslides. These are but only a few of the elements that the Bahia Principe family destinations have to offer.
The hotels under the Family & Friends Experience offer a few choices that truly have an eye-catching attraction for just about everyone in the family, including the little ones. It is no wonder why Bahia Principe features over-the-top family destinations.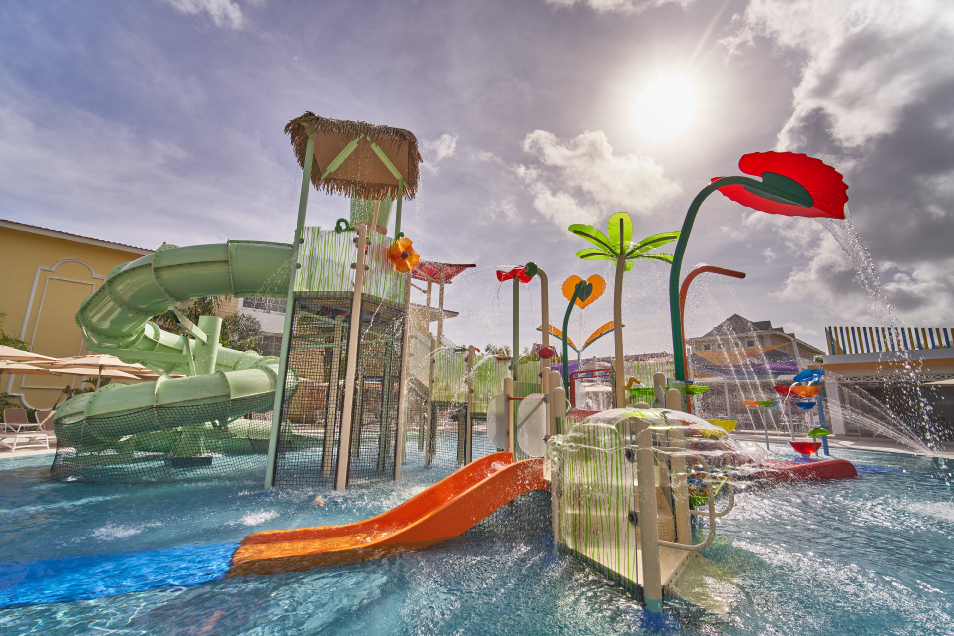 If the traveling party includes toddlers and preschoolers perhaps the Bahia Scouts Waterparks will become a favorite non-sandy spot with plenty of refreshing fun for everyone. Available at Bahia Principe Grand Coba, Bahia Principe Grand Jamaica, Bahia Principe Grand El Portillo, Bahia Principe Grand Turquesa, Bahia Principe Fantasia Punta Cana, Bahia Principe Fantasia Tenerife, and Bahia Principe Luxury Esmeralda.
The waterparks feature lifeguards, access to food and beverages thanks nearby snack bars and may even be included in the Bahia Scouts daily itinerary. Even older children and adults find themselves feeling enticed to glide down the waterslides.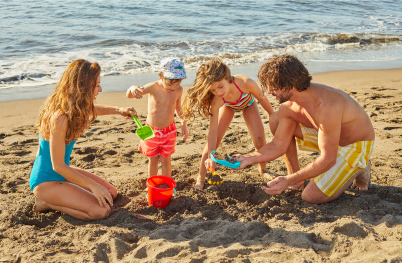 Spending the days at beach building sandcastles and enjoying the amazing combination of sunbathing next to beaches of crystal clear waters sure sounds enticing. If fulfilling this while being close to your room, is convenient for your ideal family vacation then a handful of hotels in the Caribbean are available for you as Privilege Club member. Book either Bahia Principe Grand El Portillo, Bahia Principe Grand Jamaica, Bahia Principe Grand La Romana, Bahia Principe Luxury Akumal, Bahia Principe Luxury Esmeralda, or the upcoming Bahia Principe Grand Tulum in order to satisfy your preference when it comes to beach proximity.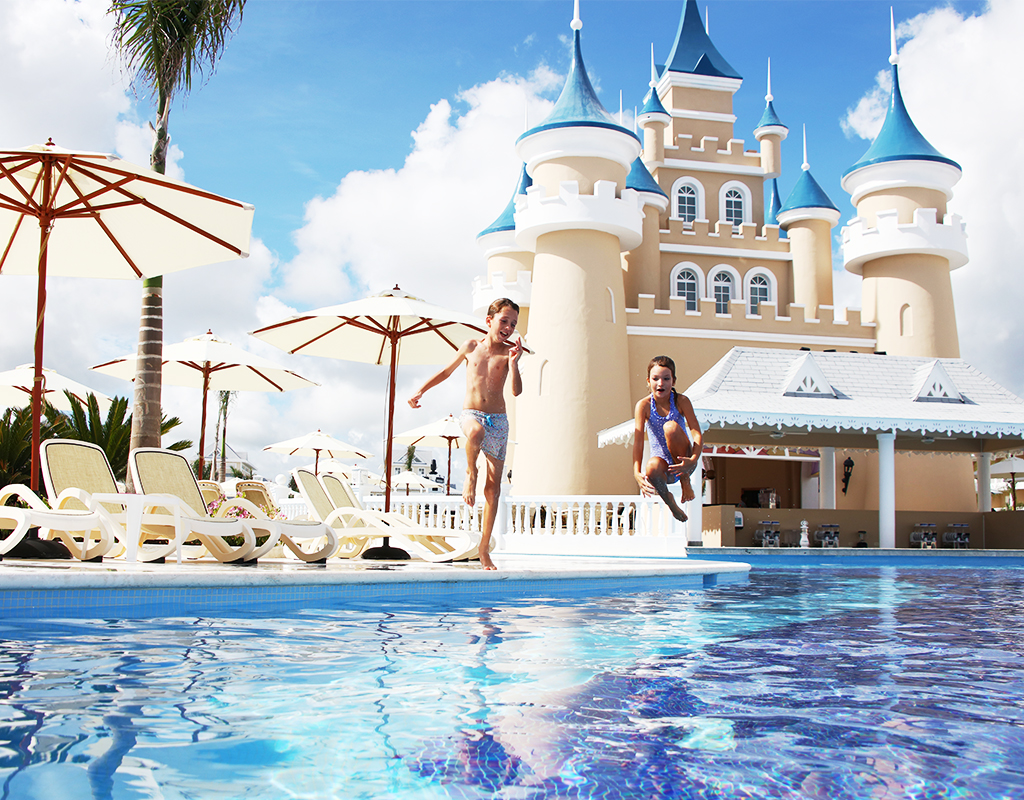 Are you looking for a family destination the meets a magical vacation?
Bahia Principe Fantasia Punta Cana and Bahia Principe Fantasia Tenerife combine the all-inclusive formula with themed entertainment and sensorial experiences that will entertain everyone alike while bringing out the inner child sleeping within the adults.
A number of facilities are available for each family member, including the signature leisure areas of Bahia Principe, and ideally conceived spaces such a Teen's Spa, a multitude of games at the mini-club, a Teens Loft with movie theater included and a waterpark. And yes, there is a castle in the middle of the pool, waiting for you to go take that amazing family photo.

Bonus: As of 2018 the renowned Cayo Levantado Resort opened its doors to the youngest of travelers, which means that now the whole family has access to experience a unique vacation at a paradisiacal islet in the Caribbean.
We look forward to all families experiencing their ideal vacation at any of these family destinations. Navigate the blog to read about other articles related to all Products and Services.