A mere thought of the Caribbean and you can imagine yourself on the beach, in the sun, with a refreshing drink in hand and relaxing by the sea like never before. But Caribbean countries have other wonders to offer and the best thing is that you don't have to choose between feeling pampered during your 5-star all-inclusive vacation and experiencing the best that your Caribbean vacation can offer.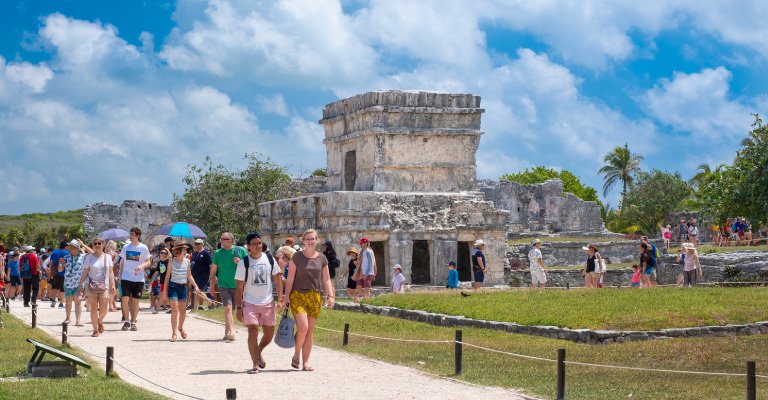 During your vacation in the Bahia Principe Riviera Maya complex, you can discover natural jewels such as the cenotes and idyllic beaches, or man-made wonders such as the Mayan ruins of Tulum, the Coba pyramid and the magical Chichen Itza. The Riviera Maya is ready to welcome you and let you indulge in its charms. Sail the warm waters of an incredible turquoise hue. If you snorkel or dive, you are sure to be amazed by the colors and marine life, and hopefully, you will meet a friendly turtle on your adventure. The gastronomic offer is a separate topic, and in a good way, so you can combine adventure with indulging your cravings, or your culinary curiosity.
Take a look at our recommendations for places of interest in Quintana Roo. Do you long to discover more of Mexico? You can take a look at our Pueblos Magicos de Mexico (Mexico Magical Towns) Travel Guide.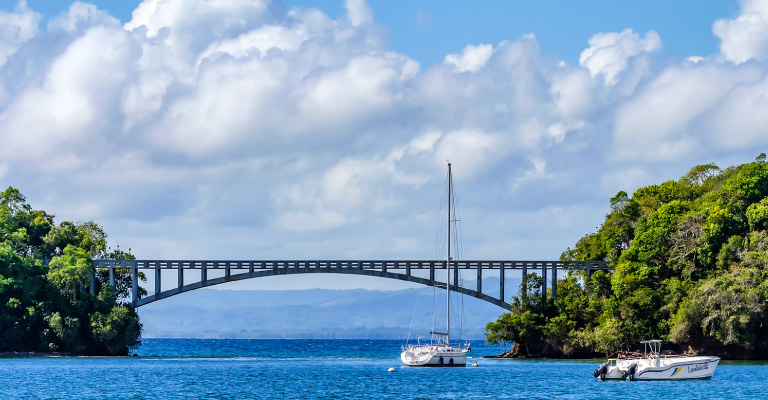 Feel the thrill of sliding down a long zip line that will allow you to fly between the tops of the lushest trees of Samana in the Dominican Republic, while you only worry about treasuring every second of an image that will remain in your retina forever. The Province of Semana is surrounded by water, so it also has a large number of almost virgin beaches. Savor local delicacies as you explore local destinations like Santa Barbara de Samana, Cayo Levantado, and Las Terrenas, where you can book your all-inclusive vacation in Bahia Principe.
Your Caribbean vacation can take you off the beaten path to popular attractions such as Salto El Limón, Los Haitises National Park, and during certain times of the year, enjoy the sighting of humpback whales.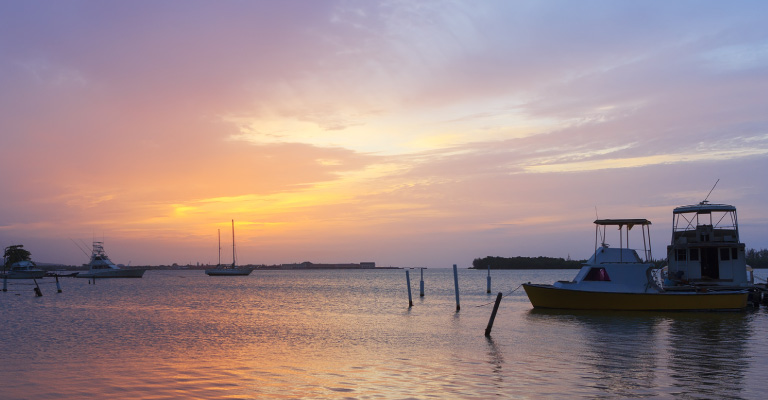 Or better yet, book any of the two hotels in the Bahia Principe Jamaica complex and live the beach like you never imagined before, with a fun horseback ride. An excursion designed for the whole family that will allow you to discover the rural landscapes of an island that always dances to the rhythm of Reggae. With gastronomy that presents an explosion of flavors in the purest Jamaican style. And all this accompanied by unique experiences that will take you to discover more about the local culture and its charms, whether it be in an off-road vehicle, sailing a boat, or exploring the rainforests.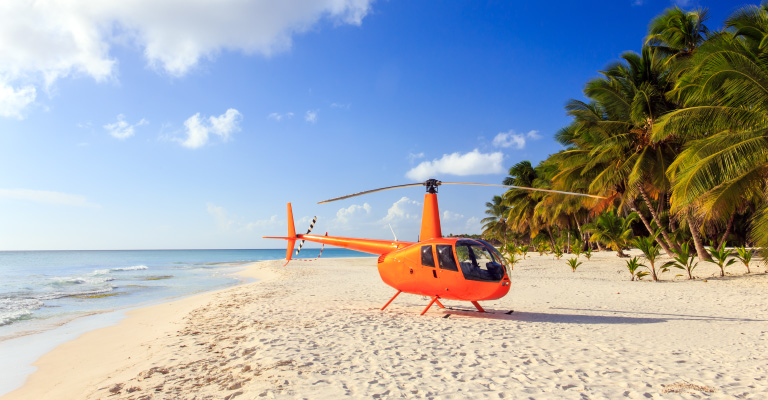 If you like heights, hop on a helicopter in Punta Cana and fly over some of the best beaches in the world. A total of seven hotels are within the Bahia Principe Punta Cana resort. Feel thrillers as the sea, the residences, and the tropical vegetation appear before your eyes in one of those trips that you can rarely do and share with your whole family. You have a variety of outdoor activities to choose from, between jeeps or motorcycles safaris and whether it be through the dunes, the beaches, or the jungles. Ziplines, catamarans, theme parks, a romantic sunset horseback ride, and a rich nightlife.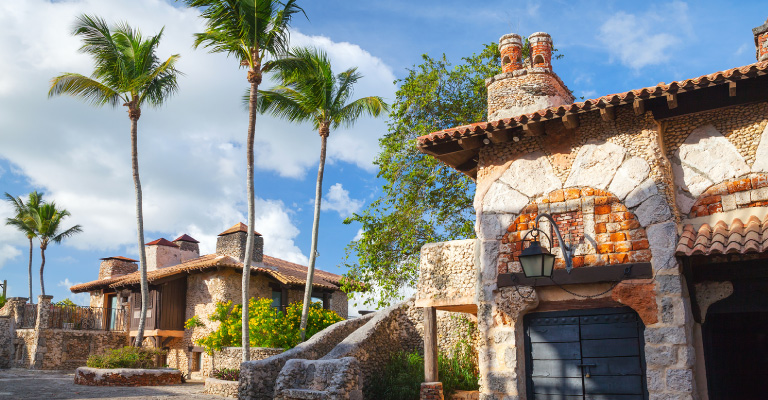 If your all-inclusive vacation is at the Bahia Principe La Romana complex, you will be one step away, on a wonderful catamaran tour, from the enchanting and beautiful Isla Saona and Isla Catalina. You will be able to enjoy charming natural pools nearby and explore the underwater world. Out of the water, you can visit Altos de Chavon, a replica of a Mediterranean villa. Golf lovers will delight in the selection of renowned courses, including Ocean's 4 by Bahia Principe Golf.
The location of the Bahia Principe Grand La Romana and Bahia Principe Luxury Bouganville hotels is ideal, at an equidistant distance from Santo Domingo, the country's capital and the tourist area of ​​Punta Cana. Explore the Concierge's recommendations, detailing popular attractions, recommendations, and hidden gems you can discover on your next Caribbean vacation.