If you visit Mexico between the last days of October and the first few days of November you are bound to come across a Catrina, an iconic character of Mexico's Dia de los Muertos, or Day of the Dead. However, it is important to note that this celebration is not to be confused with the popular Halloween or "All Hallows Evening".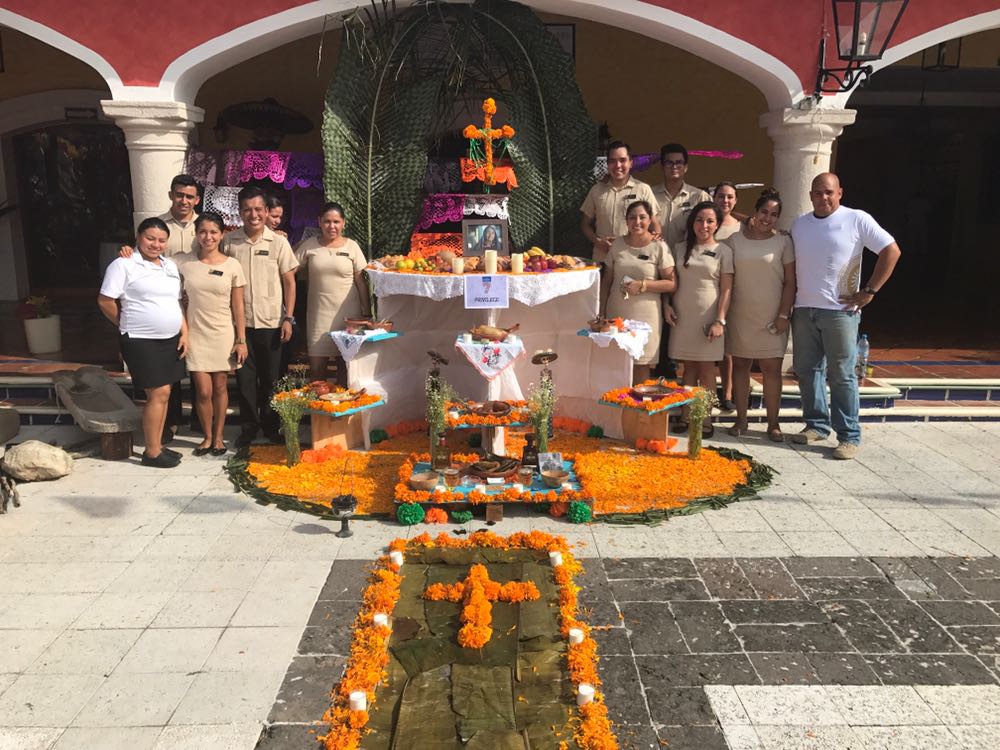 The Day of the Dead is celebrated by Mexicans during the early hours of November 2. By midnight the bells chime, announcing the arrival of the dead. This gives the sign for the family to mount the altar built in dedication of their deceased loved ones.
Around the altar, it is common to see an orange 20-leaf flower, called "ramos de Cempasuchil". These are scattered so the dead know the path to follow, serving as connection between the two realms. Other elements to be found in the altar are alfeñiques, which is a confection made from sugar, molded in the form of colorful skulls, the common symbol of the holiday. Colorful tissue paper is also used to elaborate Papel Picado, a decorative, and traditional, craft made out of paper.
Additionally, during the celebration of Day of the Dead, a feast is served and eaten by everyone, including the offerings to the departed ancestors. Tamales would be one of the most common dishes, while pulque (agave wine) and atole or champurrado, (hot corn masa based) would be the customary beverages. Of course drinking the deceased´s favorite drinks is also a form of tribute.
The Day of the Dead originates in the town of San Miguel de Allende. Nowadays it is considered one of the biggest Mexican celebrations. Most noteworthy, because this day is considered to be the only night when the dead visit the living. Therefore it is celebrated with passion and fun.
It is to be noted that Mexico´s Day of the Dead coincides with the catholic celebrations of November 1 and 2, All Saints Day and All Souls Day respectively.
Visit our official website and know more about the hotels in the Riviera Maya.