Plural, diverse and heterogeneous even in its most deeply rooted origins, Riviera Maya is the cradle of civilizations and possesses an extraordinary natural beauty. On the one hand, it has given us some of the great jewels of the planet: Chichen Itza, Coba, Tulum are proof of an ancestral legacy of incalculable cultural value. On the other hand, Playa del Carmen, Sian Ka'an and Cozumel, offer an unparalleled atmosphere of beach, relaxation, and fun. Here is our pick for the top three sites at Riviera Maya that call for you to step outside the resort.

Shopping On Fifth Avenue
Everything comes together at Playa del Carmen's Quinta Avenida (Fifth Avenue), which is just a stone's throw from the beach and has bars and restaurants for you to enjoy a full day.
La Quinta is the place you won't want to miss if you're into fashion, accessories, jewelry, and crafts. Every year thousands and thousands of people from all over the world stroll down this emblematic avenue in search of curios representing the most deeply rooted Mexican traditions as well as the latest in international fashion, haute couture, and typical regional costumes.
If you are out for the night, Playa del Carmen will reveal itself to you as an irresistible destination, brimming with energy and vitality. Ever heard about the Coco Bongo?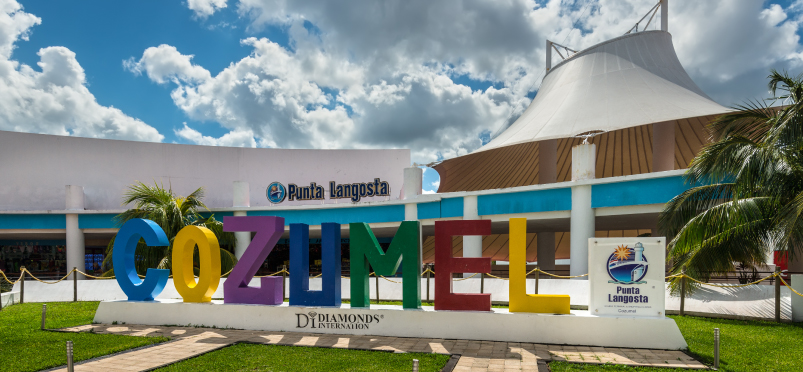 San Miguel De Cozumel:
An Authentic Caribbean Island
San Miguel de Cozumel is a small town that seems designed to surprise visitors. A charming nook in the middle of the sea, located on the island of Cozumel in front of Playa del Carmen, where time seems to stand still, far removed from the hustle and bustle. Take advantage of your visit to the island of Cozumel to take a stroll through its narrow streets lined with small colorful houses that sing "Caribbean!" at every step. You will find modest little shops to buy souvenirs and wonderful traditional restaurants where you can sample fresh grilled fish.
Puerto Morelos
Located 18 miles from Cancun and 20 miles from Playa del Carmen. It is characterized by its peaceful atmosphere, with a beautiful white-sand beach caressed by crystal clear waters. This small fishing village is surrounded by mangroves and a great variety of multicolored fish, dolphins, and turtles can be seen in its waters. From here you will come close to the world's second-biggest coral reef, ideal for scuba diving, windsurfing, and snorkeling. The area boasts the region's only botanical gardens, with unique species of flora and fauna.
Riviera Maya is just full of corners to explore and attractions to uncover, and these three are at the top of the bucket list of locals and travelers alike who visit the destination.
What is your favorite site at Riviera Maya when stepping outside the resort? Be sure to tag your vacation posts on social media with #VacationAsYouAre, and don't forget to follow us on Instagram and Facebook.
Visit our Travel Talk section to read more fun travel articles or go over the Concierge Recommends articles to learn more about the attractions outside the resort.