The Privilege Club is excited to announce that planning your vacation just got easier. Online reservations now open!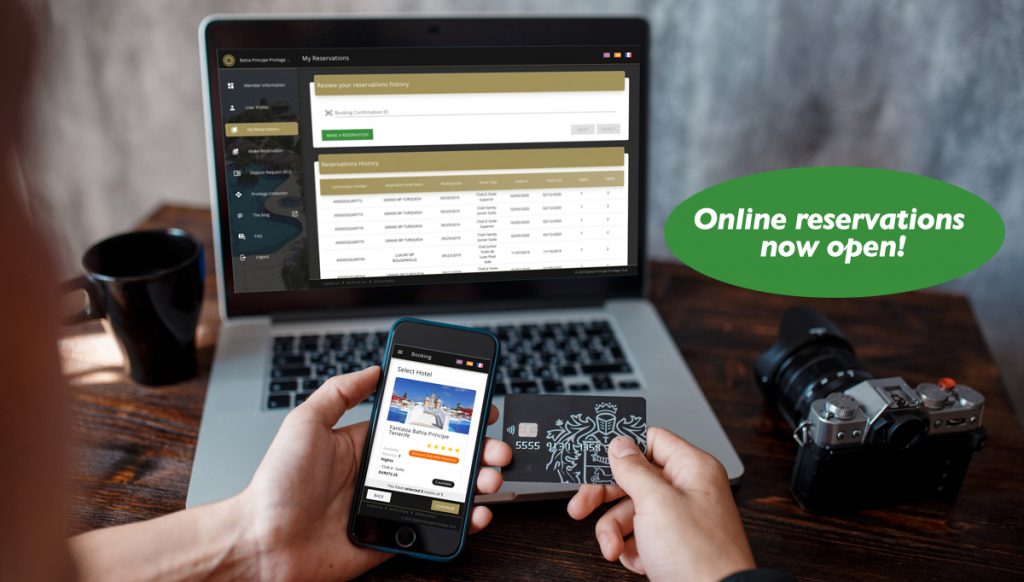 Booking your reservation is as easy as "1, 2, 3" with the new enhancements that our official website features. Review availability at your desired hotel, or take a moment to evaluate other destinations before making a decision.
Take advantage of the perks of online reservations:
Conveniently available 24 hours
Evaluate different travel dates
Review hotel rates
Benefit from available promotions
Add your reservation insurance
Choose from multiple room types
Make multiple reservations in one step
Process your reservation payment and receive your hotel confirmation in real-time.
Bonus! If you have your flight itinerary you can also book and pay for your ground transportation at the same time. If you are not ready to do it yet, skipping this step is quite easy and will not interfere with your online hotel reservation.
Are you ready to book? All you need to do is access your online account and click on the new option at the side-bar menu "Make a Reservation".
You can reach the Reservations Call Center if you have inquiries about the new online reservation process.
USA & Canada » 1.800.899.0465
Spain » 900.838.853
Portugal » 800.180.068
Argentina » 0800.345.0516
Other Countries » +1.786.228.5356
Monday to Friday » 8:30 – 17:30 (Atlantic Standard Time)
Saturday » 9:00 – 17:00 (Atlantic Standard Time)
Or email us at [email protected]
Stay tuned as more exciting developments are on the way.