The perfect place to build or acquire the house of your dreams. Playa Nueva Romana offers you an unparalleled investment opportunity at Sunrise, the new and exclusive residential.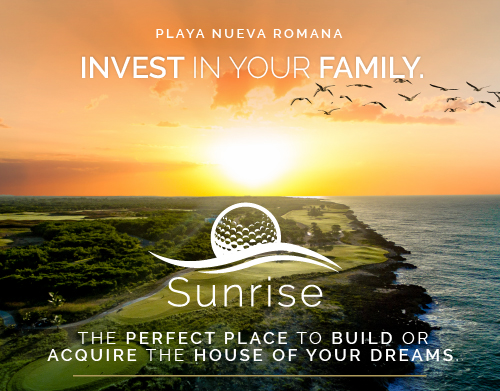 Privilege Club members enjoy special discounts, as well as additional discounts for multiple purchases and prompt payment.
Playa Nueva Romana offers lots from $135,000 USD. This promotion is valid until June 15, 2019.
For additional information please dial +1-809-623-0869, or write at [email protected]. To learn more about Playa Nueva Romana visit www.playanuevaromana.com
Click here to download the promotional flyer for Sunrise at Playa Nueva Romana