I selected the Bahia Principe Riviera Maya resort as destination because it has been our favorite spot even before we became Privilege Club members. Nowadays we have experienced a wonderful time and good service from the Privilege Concierge, the hotel staff, beautiful surroundings, and a great variety of restaurants. They all helped in creation a retirement in style.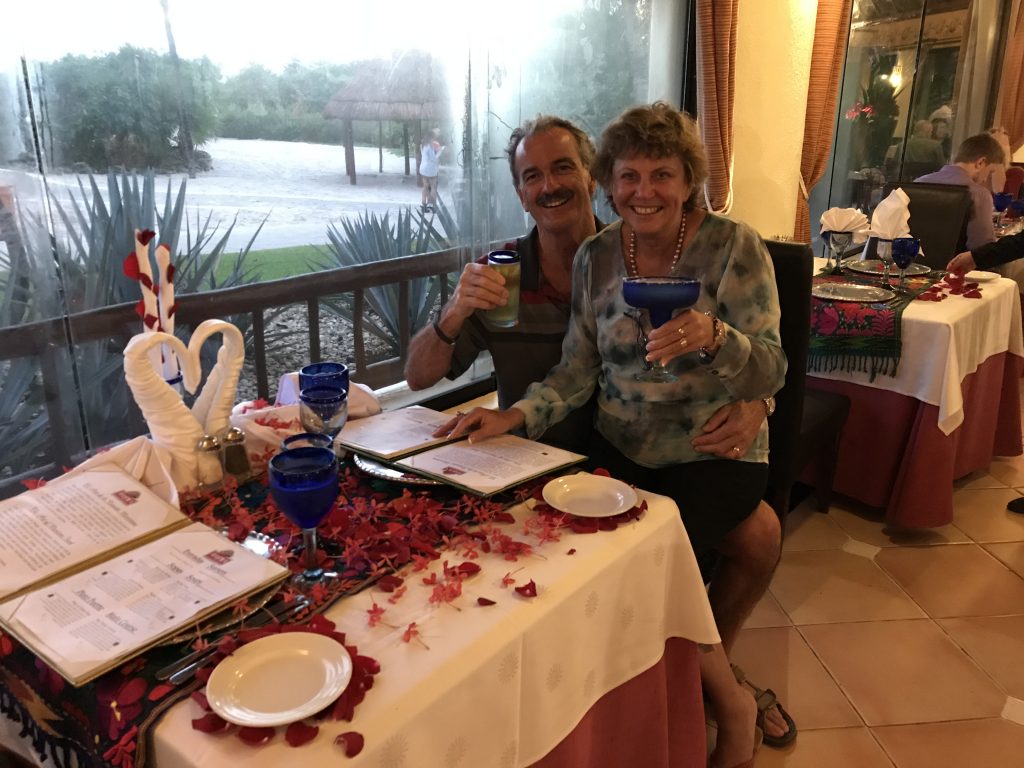 This past December, I had arranged a celebration for my husband's retirement. We ended up booking the Luxury Bahia Principe Akumal hotel. The quality of our vacation as Privilege Club members far surpassed my expectations. In particular due to the Concierge at the Privilege Lounge, whom Claude and I are so appreciative to have met. They went out of their way to ensure that our celebration would be a wonderful and unforgettable memory. From the moment of our arrival in the early evening, we were warmly welcomed by them. Friendly smiles and promises that we would have the best vacation… and they were right!
The next day, concierge contacted us and when I reminded her that Claude's retirement celebration was that night, she giggled and with a smile said, "Don't worry. I have taken care of everything". And what a surprise did she had in store for us! When we returned to our room after a day under the sun, we found the room decorated with rose petals and on the table, there was a before-dinner bottle of wine, chilled, with two glasses ready to be filled.
That night the team had arranged our dinner at the Tequila restaurant. Our thanks to the very friendly manager of the restaurant, because she had organized for a young waiter, to decorate the table. We have dined at other fine Bahia Principe Hotels & Resorts, and this table setting is the BEST I have seen! I believe it may have taken them almost two hours to prepare this table.
The manager certainly went out of her way to ensure the restaurant staff provided the best attention during our time with them.
Our thanks to all of the staff at the Tequila restaurant for the perfect ambiance, the attentive and friendly service, and to the chef for the best meal of all meals during that vacation! The staff demonstrated such thoughtfulness to our requests for that night.
The Privilege Concierge helped in creating a very memorable celebration for my husband. When Claude talks to his friends, he always says, "It was the best, the absolute best, retirement celebration I could have had!"
We can't be thankful enough to the team, for helping me to arrange this event for Claude. They catered to all our needs during the entire vacation. We thank you, and we look forward to returning soon!
For more testimonials visit Member Spotlight.
Visit our official website more information about the Bahia Principe destinations available through your program.