As the celebration of the first year after the comprehensive renovation of the Bahia Principe Grand Tulum was held, Grupo Piñero, has been awarded at the Piscina & Wellness Barcelona 2021 Awards with the award for Best Aquatic Fun Project in the Wellbeing category. Through its division, Bahia Principe Hotels & Resorts, the company has been recognized for its commitment to innovation, which has been reflected in the "Zamá Fun Area" children's and family leisure project, which it undertook last year at the hotel's facilities in Mexico.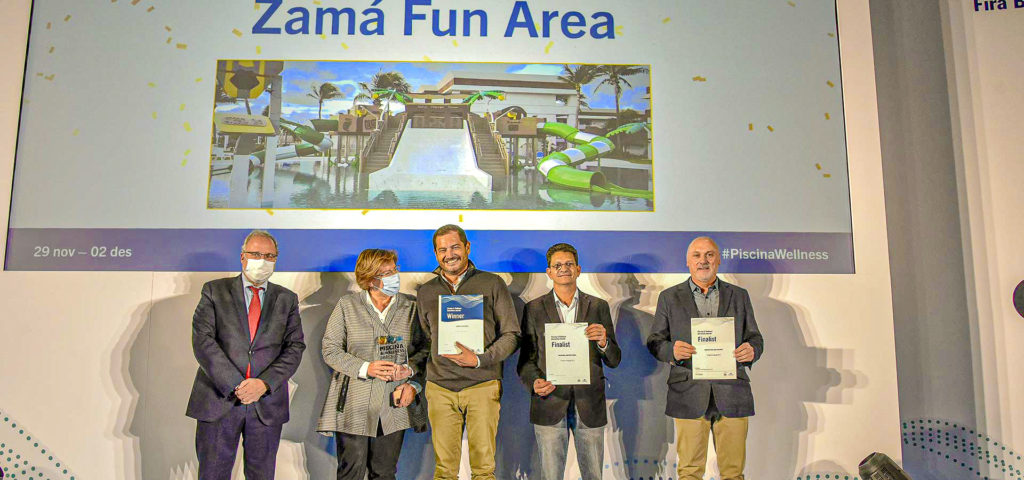 The awards ceremony, held on Monday, November 29 at the Fira de Barcelona Gran Via exhibition center, was attended by personalities from the entire residential and public swimming pool product value chain. Juan Salas, Corporate Entertainment & Sports Manager of Bahia Principe Hotels & Resorts, received the award for Best Aquatic Fun Project in the Wellness category for "Zamá Fun Area" from Constantí Serrallinga, general director of Fira de Barcelona.
Salas mentioned: "We are very pleased to receive this award, a recognition that drives us to continue working in the pursuit of innovation, to offer our guests new experiences that enhance the enjoyment of our facilities." He added, "The Zamá Fun Area project was the result of a deep remodeling we carried out at Bahia Principe Grand Tulum during the pandemic, we bet on the development of an experiential space in line with the hotel's Origin concept, to maximize children's fun, bringing families closer to the Mayan culture."
These awards, given by Piscina & Wellness Barcelona, aim to recognize those projects that improve the experience of users of swimming pools and aquatic spaces through the solutions developed by the swimming pool sector: providing wellness, improving health, and generating community for people.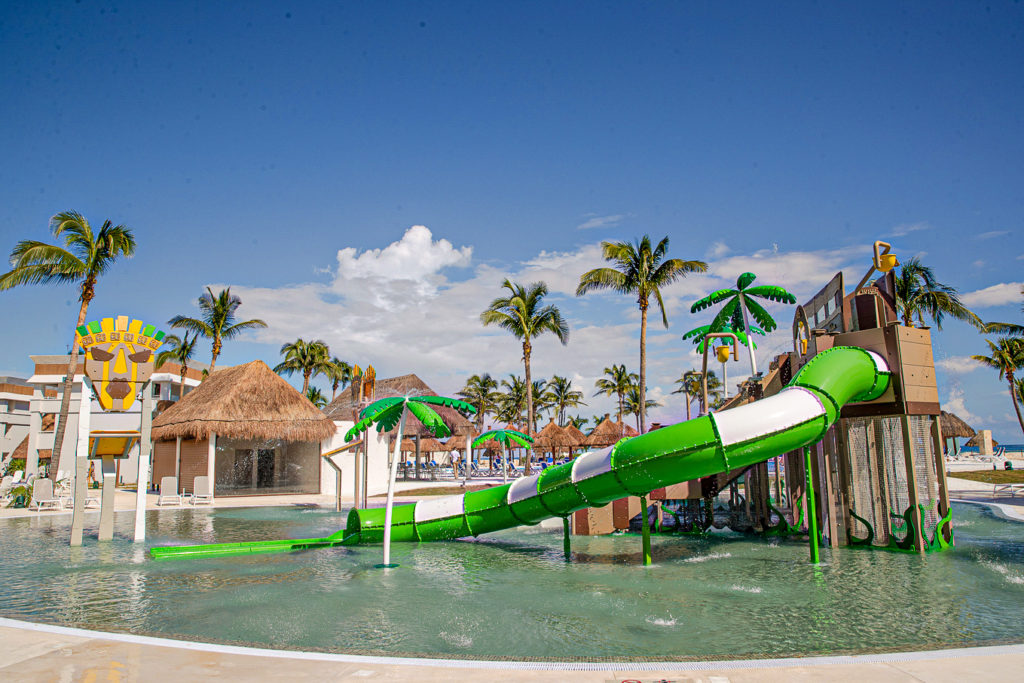 "Zamá Fun Area": a project to experience the origin of the Mayan culture

In a clear commitment to innovation, Grupo Piñero carried out a thorough renovation of its emblematic Bahia Principe Grand Tulum hotel in Mexico last year. Under the "Origin" concept, the company undertook a comprehensive image change that takes its inspiration from nature and the roots of the Mayan culture.
The "Zamá Fun Area" project is part of this profound remodeling process, in which the company made a commitment to develop an experiential space for the whole family. The installation has more than 50 different play elements, a splash park, and a children's playground.
The project has a very positive impact on the children who discover the new play area, boosting customer satisfaction, as evidenced by satisfaction surveys. Since the launch of Zamá Fun Area, it has been possible to verify that the level of satisfaction has increased from 79.4% in 2019 to 92.5% in 2021.
With this children's entertainment offer, Grupo Piñero brings guests closer to the origins of the Mayan culture with its own elements such as the Tulum jungle or a cenote, in a privileged environment.
When you visit the Bahia Principe Riviera Maya complex, don't forget to tag your posts on social media with #VacationAsYouAre. Follow us and tag our Instagram or Facebook accounts