Understanding the way that a vacation club works can be a little confusing at first, especially if you are used to a timeshare model. A timeshare and vacation club is different, though. Vacation clubs often provide benefits that you simply don't get with a timeshare, so it's certainly worth understanding the difference between the two.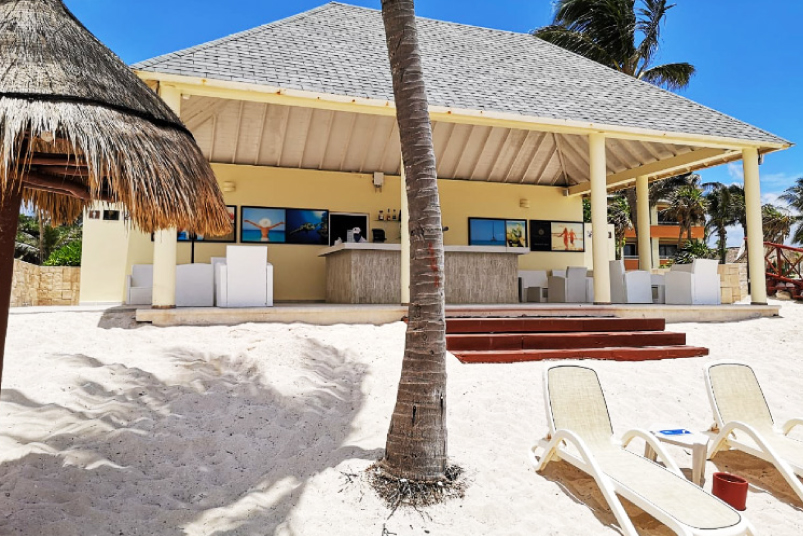 How Does a Vacation Club Work?
Vacation clubs have become increasingly popular in recent years, and you can view these clubs as a take-off on the traditional timeshare model. The main idea behind a vacation club is to give club members access to several different resorts for use throughout the year.
Typically, a vacation club membership works on some combination of membership dues and pay-per-use fees.
A Vacation Club Is Different Than a Timeshare
Understanding the difference between timeshares and vacation clubs can be a little confusing, especially since some vacation club brands are actually just timeshares in disguise. To make matters even more complicated, timeshares have also been traditionally known as "vacation ownership" plans.
In short, the major difference between a true vacation club and a timeshare is that a vacation club offers a portfolio of properties for you to choose from, while a timeshare typically offers just one. When you purchase a membership in a vacation club, you are signing up for the right to access several properties throughout the duration of your membership.
The properties included in a vacation club can be similar to timeshare properties, including hotel rooms, resort accommodations, villas, and beachfront houses. In fact, several major hotel chains have started offering vacation clubs that provided guaranteed accommodations at various locations around the world.
Timeshare owners typically have a lot less flexibility on when they can use the property, and timeshare, being locked into using the property during the same time every year. Week timeshares are an example. If you like to plan a group vacation to the same destination every year, then timeshares can be the way to go. Yearly timeshares, for example, can give you and your family guaranteed accommodations at your favorite vacation destination.
Vacation club members, on the other hand, typically enjoy more freedom and flexibility in their arrangements.
The Unique Benefits of a Vacation Club
The main advantage of joining a vacation club over investing in a timeshare is that you typically get access to a more diverse collection of properties, and this can come with several advantages beyond the obvious.
Vacation clubs will often have more upscale resorts included in their portfolio, and several clubs offer personalized concierge service throughout your stay on club properties. In addition, membership in a vacation club will often include a complimentary service that helps you plan your trip.
Club members will also typically have more choices when it comes to selecting a vacation option, as there are often so many different property locations in a vacation club's portfolio that you don't need to ever worry about availability. Even if you like to travel during popular holidays, you can often eliminate the hassles that come with having to fight over popular occupation dates like in a timeshare.
Membership in a vacation club often offers you access to new experiences as well because these clubs consist of a group of vacation resorts in a variety of locations. So for instance, if you have a favorite vacation spot, then you can always claim time in a property there when you need it. However, you can also try out a new vacation resort in a location that you haven't been to before. If you take multiple yearly vacations, then a vacation club membership will usually offer you many more choices than a timeshare.
The Bottom Line on Vacation Clubs
In short, vacation clubs have several advantages over timeshares, and it's no coincidence that more people than ever are purchasing club memberships these days. Be sure to navigate the Privilege Tips for more travel talk and do not forget to share your experience as Privilege Club members including #BPPCExperience in your social media posts.