Traveling with the whole family has never been so easy –and fun! With four hotels that are part of the Family and Friends Experience, the Bahia Principe Bavaro resort is designed to meet the expectations of everyone. Even more so when it comes to providing entertainment for the youngest members of the family. The resort offers a range of facilities and children's activities.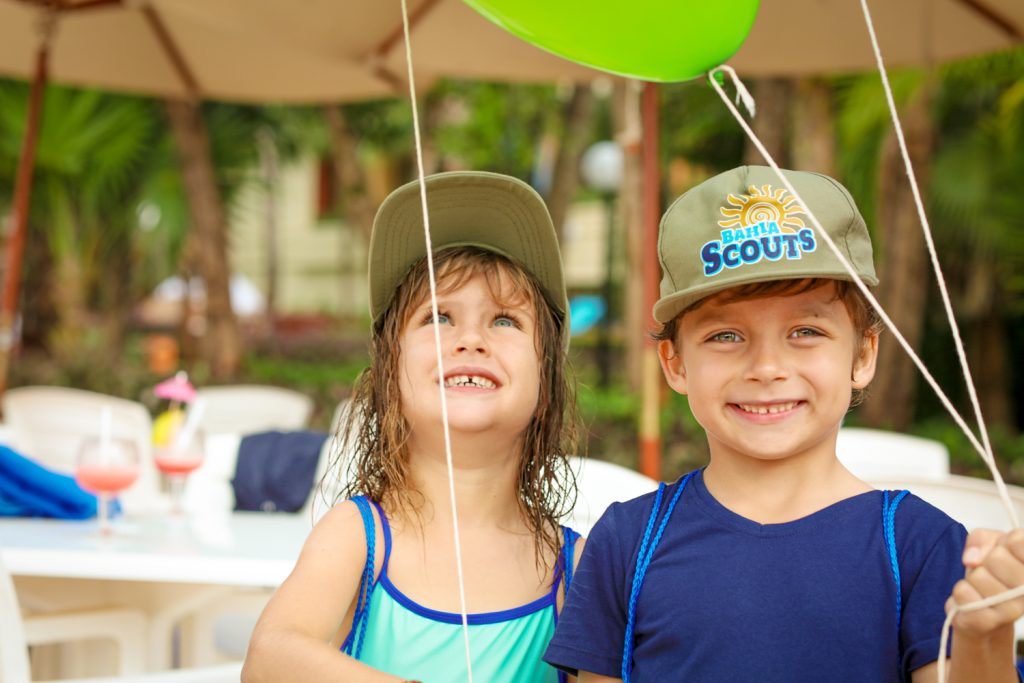 The resort has designed a program to keep your children busy throughout their vacation. Bahia Scouts is an entire area designed for kids, so they can enjoy special attractions and entertainment designed just for them. From sandcastle building at the beach to innovative activities like costume workshops, crafts, cooking, expeditions, and games. A team of experts will take care of their itinerary while you relax at the pool or explore the adult-only facilities. The little ones will not only discover the hotels at their own pace but will also get a chance to make friends from another country.
As part of the Family and Friends Experience, the youngest travelers will delight in the Childen's Waterpark as they splash their mornings away, sliding down the pipes and into the refreshing pool waters. There are three parks within the resort, one at Bahia Principe Grand Turquesa, one at Bahia Principe Luxury Esmeralda, and another at Bahia Principe Fantasia Punta Cana.
Hidden away from the rays of the sun, the Kids Club in Bahia Principe Fantasia Punta Cana offers multiple games and arcade. The older age group is not left behind as they have the LOFT Teen's Club exclusively for them. Video games, movies, disco, and billiards are just some of the activities available.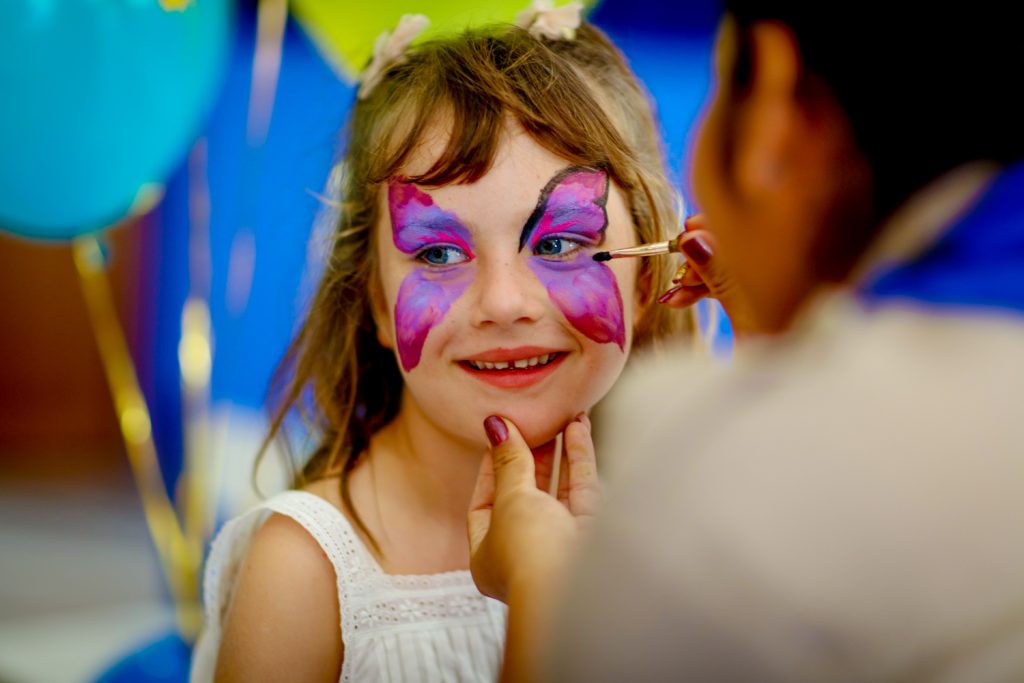 Did you know the spa facilities cater to everyone in the family? Yes, there are services designed to pamper children and teens.
From princess make-up and fantasy dress-up to manicure services. Massage services for both the prince and the princess of the house are also available.
The little ones also enjoy their own corner at each buffet, with meals prepared to meet special cravings and to replenish energy.
Among other services that the whole family can enjoy are the Mini Golf course, teppanyaki cooking shows the Mikado (reservations required) and night shows such as Fiesta Dominicana. Step outside the resort and explore Punta Cana doing excursions that will take you to the high seas or on an adventure among the treetops while enjoying adventures on zip lines.
Remember, the Bahia Principe Bavaro Resort is composed of three different hotel categories, Bahia Principe Grand, Bahia Principe Luxury, and Bahia Principe Fantasia. This gives you an endless array of services to enjoy during your vacation. Just choose the one that best suits your family.
The hotels featured in the Family and Friends Experience are:
Bahia Principe Grand Turquesa
Bahia Principe Grand Punta Cana
Bahia Principe Fantasia Punta Cana
Bahia Principe Luxury Esmeralda