We all look forward to soaking up the sun and making the most out of our time as we enjoy the days at the beach. Going on vacation does not necessarily translate to forgoing lifestyle habits such as diet or exercise. The good news is the combination of the all-inclusive vacation at Bahia Principe Hotels & Resorts and the eternal summer weather of the Caribbean presents the best scenario to maintain your quality of life throughout your entire stay. Here are our top Privilege Tips to stay healthy during your vacation.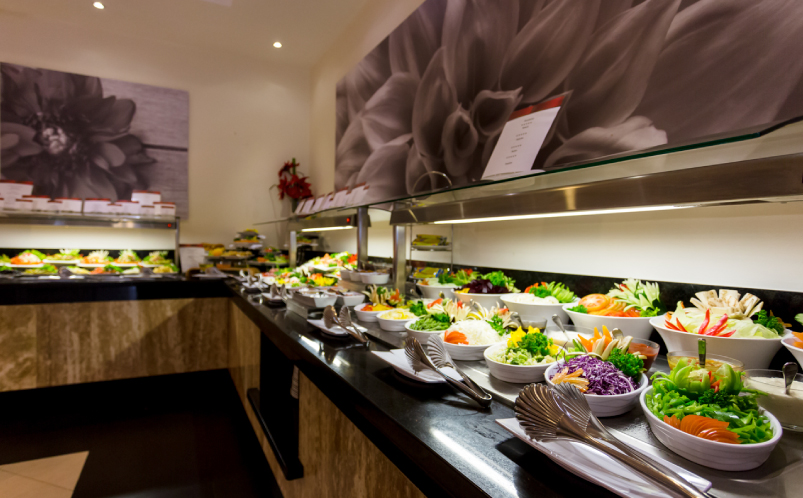 When traveling most of us want to continue the lifestyle we have cultivated to stay in our best condition, however, the chef's intricacies presented at the hotel's buffet restaurant can undoubtedly be tempting, especially when they differ from our day-to-day diet back home. When it comes to the culinary experience, do enjoy the delicacies that become available, just don't forgo your veggies with each meal and drink enough water. The colorful tropical cocktails do not count so be sure to stay well hydrated. Not a fan of plain water? Try unsweetened carbonated water with slices of fruits with low sugar content like orange, lemon, lime, watermelon, or cucumber. The main goal is the maintain stable blood sugar levels.
The Caribbean is more than red and white meat, if you like to try new dishes, indulge in the variety of fish available. In Jamaica, you can try cod, mahi-mahi, and mackerel. The Riviera Maya also incorporates fish into many of its local dishes such as fish tacos, fish tostadas, and ceviche. When in the Dominican Republic it is very common to find dorado and red snapper.
Privilege Tip: the buffet is more than meets the eye, explore it before selecting the foods that will go into your plate. You may assemble something unique, deliciously creative, and healthy.
Since we are going to enjoy the buffet and many specialty restaurants, there are two factors we should not skip: getting a good night's sleep and moving. Don't lounge and sit all day, be sure to do a morning walk or afternoon promenade. Another way to go about this is to explore the resort facilities. The goal will be to add at least 30 minutes of walking to the day. Stay active by partaking in activities available to you, a good swim or snorkel session, beach volleyball, or a stroll on the beach. Fitness enthusiasts can hit the gym or have a go at the tennis court.
The number of benefits that sleeping for 7 to 9 hours would require another blog entry. In short, having a good night's sleep will be essential to restart the body and mind.
We hope these quick tips will help you stay healthy during you vacation. Navigate our Blog to explore other fun articles about the local gastronomy available at each destination. When traveling with Privilege Club, remember to tag your social media posts with #VacationAsYouAre. Don't forget to follow and tag our Instagram and Facebook accounts.