A vacation is definitely something to look forward to, and with many countries opening up to welcome travelers, planning an overseas voyage is very tempting. However, to everyone planning a trip or with a confirmed vacation it is highly recommended to stay on top of the game and tuned to developments that could affect the trip, we are after all traveling during times of COVID-19.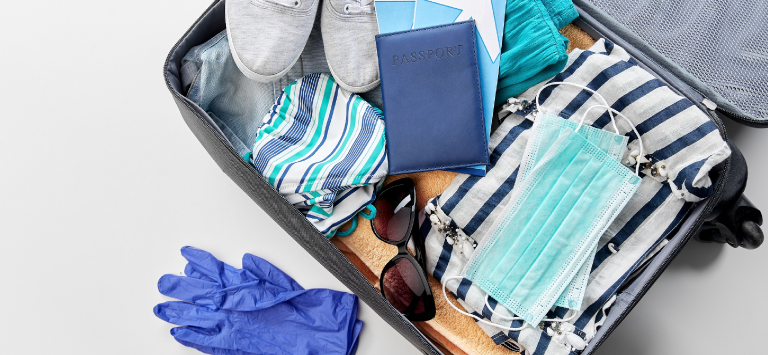 Look into the destination you are visiting if you are traveling during times of COVID-19
If you are looking to assess an overall view, the World Health Organization (WHO) provides a map with the current situation in each country.
It is good to take into consideration that each country can introduce travel restrictions, which may apply to all international travel or be country or region-specific. Entrance into a country may depend on the traveler's citizenship, point of origin, or other specific regulations. Other countries may only welcome their citizens, residents returning home, or people in other special circumstances.

Changes in travel restrictions can happen.
If a trip has been planned ahead of time it is recommended to remain on the lookout for any novelties that could affect the trip. For example, as of July 30, 2020, anyone arriving in the Dominican Republic had to provide evidence of a negative Polymerase Chain Reaction (PCR) test result, taken no more than 5 days prior to their arrival date. Dominican authorities will conduct PCR tests on arrival for all individuals who do not provide their own negative test results. Should an individual test positive or exhibit coronavirus symptoms, then they will be isolated in specially prepared centers.

Our best recommendation is to stay up-to-date. The Dominican Republic Ministry of Tourism provides updated online assistance to all COVID-19 related inquiries at https://www.godominicanrepublic.com/newsroom/coronavirus/

For anybody traveling to Jamaica, a Travel Authorization will be required. The Jamaica Tourist Board also provides information and tools to help non-residents traveling to Jamaica as well as constantly updated on any travel restrictions. For example, at the moment of writing this article, all non-business travelers 12 years of age and over, residents of Arizona, Florida, New York, and Texas in the USA are required to upload a negative COVID-19 PCR test result from a College of American Pathologists (CAP) accredited medical laboratory. The test sample collection date must be within 10 days of the arrival date in order to obtain a Travel Authorization.
Visit Spain Travel Health for the essential information you may need before traveling to Spain. Hello Canary Islands, the official website for the promotion of Canary Islands as a tourism destination, also offers updated information about the destination.  
 
Again, restrictions can be modified, so be sure to stay tuned to official statements if you are traveling during times of COVID-19. 
Consider a quarantine period.
After getting familiar with the travel restrictions of the destination in mind one should know if there will be a quarantine period. So, remember to take extra precautions for the additional time away from home. For example, if you take medication be sure to take extra for the additional days.

It is also good to consider that your country of origin may also demand a quarantine period for returning travelers. Whether there is a restriction or not, if you have traveled to a country affected by the COVID-19 self-isolation is recommended, along with monitoring of any symptoms.
Expand your travel kit.
Add new items to your travel kit for a worry-free voyage. Take a thermometer, antipyretic drugs like paracetamol, medical documentation, hand sanitizer and disposable wipes just to name a few.
And while we are on the subject of things to pack, there are countries with policies about wearing face masks or the use of disposable gloves. It is good they weight next to nothing.
During the trip.
When traveling by plane, it is imperative to follow the instructions of the staff and, if necessary, take additional precautions for closed spaces.
Upon reaching your final destination be sure to follow any issued protocols and recommendations.
If you experience symptoms such as fever, coughing or breathing difficulties, contact your local health care provider immediately.

Feel free to reach the Privilege Club Service Center if you have any inquiries specific to your upcoming reservations. If you would like additional information concerning the protocols and measures set at the hotels you can read our article on the 4 Pillars of Health & Well-being and visit Bahia Principe's official website for more details.